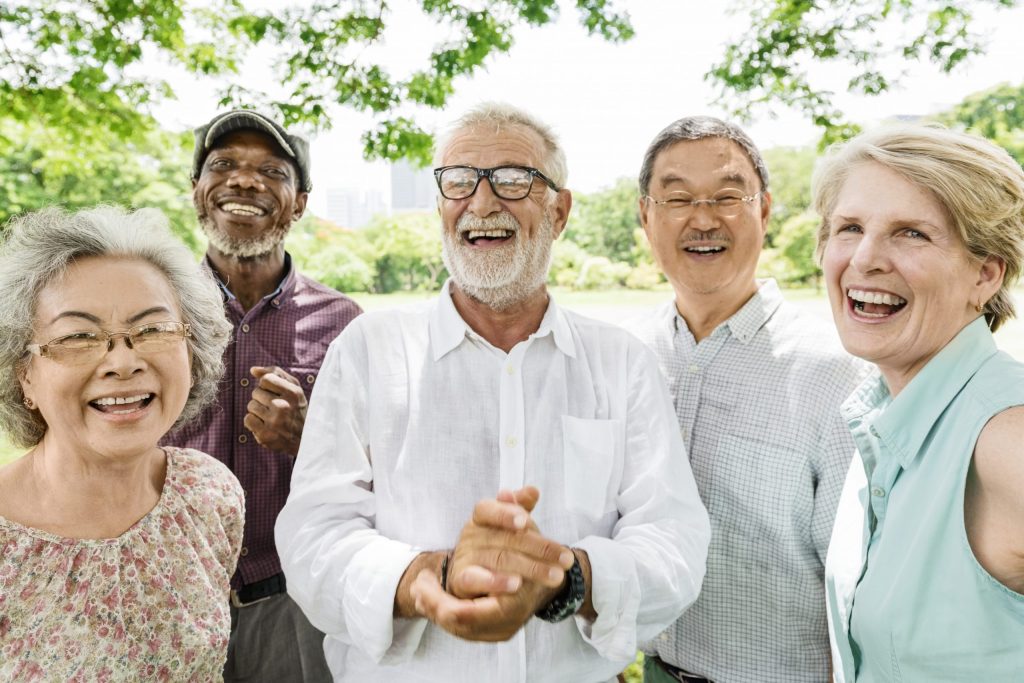 With a population currently at 73 million, all baby boomers will be age 65 or older by 2030. The growth of this demographic will drive the already substantial senior care market to an estimated $225 billion within the next three years. This reality provides ample opportunities for compassionate and focused entrepreneurs to become a part of the senior care industry.
Businesses that cater to the needs of senior citizens have the unique opportunity to serve a burgeoning segment of our communities for a long time to come.
THE SENIOR MARKET
Much time and energy is paid toward marketing to Gen Xers and millennials, but baby boomers are credited with holding $2.6 trillion in buying power, making them one of the most economically influential generations to date. Boomers have had the time to build their wealth, and many continue to do so well past retirement age. Seniors can afford to hire professionals to come to their homes and assist them with a range of services, opening the door for franchise owners who prioritize the wellness of their older neighbors.
The need for businesses that cater to seniors in their homes has never been higher. The CDC and Age Safe America estimate that seniors are increasingly likely to suffer from at-home injuries and accidents. These situations could be easily prevented by the right qualified professionals who are up to the task of maintaining and improving home safety.
WHAT SENIORS CARE ABOUT
Many surveys find that seniors are a particularly optimistic generation. With priorities focused on relationships with friends and family, our older neighbors want to retain as much autonomy and independence as possible as they enjoy their golden years.
More than 82 percent of seniors own their own homes and would prefer to remain there for as long as possible. And as these retirees spend time at home with a desire to age in place, concerns of injuries and falls around the home rise.
This is because the longer we own our homes, the more upkeep they require. While one-off handyman visits may provide occasional relief, finding a company that focuses on a well-rounded, long-term solution is ideal for home management and peace of mind, both for the seniors who need support and for their loved ones who want to make sure they're living in a safe environment.
IMPROVING LIVES
There's incredible value in the work itself — installing grab bars and ramps in the home, offering yard maintenance, changing door knobs to door handles, etc. The value of these services is exponentially increased when provided by a brand dedicated to consistent, reliable service. All-in-one house care franchises that cater to seniors are positioned to be an indispensable business model for years to come.
TruBlue Total House Care is the only national provider that specializes in Total House Care for seniors to help them age at home and enjoy their homes longer. By providing a complete and ongoing house care solution, seniors get customized, convenient, and worry-free house care all from one source. They can continue enjoying their golden years, and their families can gain peace of mind knowing that they are being taken care of by trained and caring experts.

WHAT TRUBLUE OFFERS
While there are numerous companies helping to meet the health and social needs of seniors within an $880 billion industry, TruBlue is the only brand focused on Total House Care for seniors who wish to age in place. The "One Company, One Call" approach distinguishes TruBlue as the only complete property care provider in a fragmented industry.
Trust is of the utmost importance when working within people's homes, and TruBlue fosters relationships through a subscription service that allows customers to maintain continual service with an award-winning provider.
In addition to ongoing, year-round maintenance, repairs, cleaning, and yard work, TruBlue is certified to provide Senior Home Safety Assessments, which assist with fall prevention, accessibility improvements, and more. TruBlue is proud to provide the complete package for seniors aging at home.
MEETING THE NEED
Whether you have previously worked in the senior care industry or have gathered insight about seniors' needs through experience with neighbors or family members, TruBlue Total House Care serves as a testament to what a business focused on the well-being of others can look like. TruBlue franchisees derive their success not only from business growth but also from the meaningful impact they make on their communities.
With over 50 locations across the United States, TruBlue continues to look for new franchisees who share in the goal of establishing lasting relationships with customers by providing well-rounded, expert care for years to come in a growing sector.
If you are interested in learning more about franchising opportunities with TruBlue, please visit us.