Senior Care Franchise: A Unique Model Helps Aging in Place
Opening a senior care franchise is a great opportunity to help seniors who wish to age in place. Learn more about TruBlue's unique business model.
GROWING SENIOR POPULATION
The senior population in the United States is vast and growing, with all baby boomers reaching retirement age (65 and up) by 2030. The second-largest age group in the U.S. provides savvy entrepreneurs with unique opportunities to cater to the needs of this vibrant population.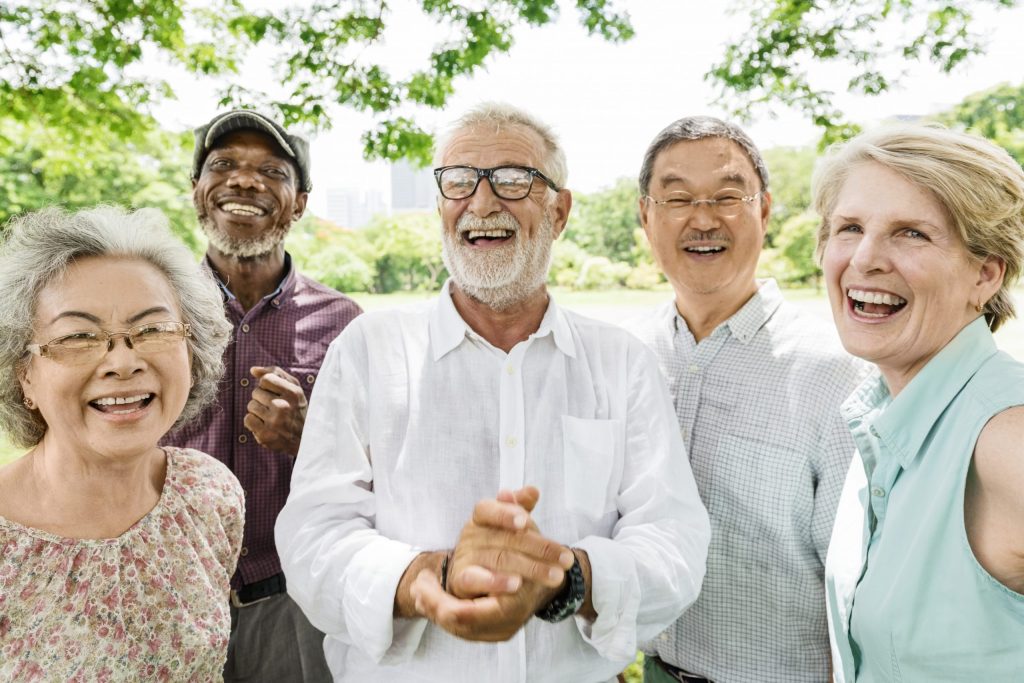 Nowadays, seniors are more active and optimistic than ever, with many foregoing the option to move into retirement communities or move in with relatives in favor of aging in place, preserving their independence and enjoying their golden years in the homes they have so lovingly built over the years.
AGING IN PLACE
As many as 82 percent of American seniors own their own homes and hope to live there as long as possible. They have raised families there, experienced milestones and triumphs, and they wish to enjoy what they've built while retaining autonomy and flexible lifestyles.
To give our senior community the ability to travel without worrying about their home while they are away, host friends and family members, or simply enjoy a happy home life however they may define it, TruBlue provides comprehensive home care services for those who wish to age in place.
SPECIALIZED SENIOR SERVICES
Well-loved homes often require a great deal of upkeep. And while occasional handyman visits may tend to immediate repairs, a company like TruBlue Total House Care that provides a sustainable service ideal for home management and peace of mind, for both the seniors who need support and for their loved ones who want to make sure they're living in a safe environment. And with retirees spending so much time in homes that have supported multiple generations, the need to attend to routine chores and tasks goes up, now with the added concerns of unintentional injuries and falls.
Unlike any other brand on the market, TruBlue Total House Care is a senior service franchise who understands that while many older Americans plan to age in place, they need professional, caring assistance with the upkeep and maintenance of their households. Unlike the thousands of other senior service businesses that focus on medical care within the $880 billion industry, TruBlue is the only national provider specializing in Total House Care, giving seniors and busy families a full-service, ongoing solution to tackle the tasks that they may be unwilling, unable, or too busy to handle on their own. TruBlue believes that aging-in-place starts with the home and they are the only complete property care provider catering to seniors.
With TruBlue, seniors get customized, convenient, and worry-free house care all from one source. They can continue enjoying their retirement, and their families can gain peace of mind knowing that they are being taken care of by trained and caring experts.
TruBlue provides year-round maintenance, repairs, cleaning, yard services, seasonal work, and more. Additionally, all our team members are certified to provide Senior Home Safety assessments, assisting in fall prevention, accessibility improvements, and modifications like rail and ramp installations.
TRUBLUE: A UNIQUE SENIOR CARE FRANCHISE
TruBlue offers a viable, recession-proof business opportunity for compassionate entrepreneurs to serve a burgeoning market.
Named as one of the Top 100 Low-Cost Franchises for 2021 by Entrepreneur and a Top Emerging & Fastest Growing Franchise for 2021 by Franchise Gator, TruBlue gives prospective owners the opportunity to join a dynamic brand. TruBlue franchise is home-based and low overhead business. Previous industry experience is not required, and comprehensive training and ongoing support is provided to all owners
Beyond the fact that this unique franchise concept faces minimal competition, TruBlue is an industry standout for the focus on improving the lives of customers by way of ensuring that their homes are safe, joyful spaces for years to come. TruBlue franchise owners derive their success not only from business growth, but from the meaningful impact they make on their communities.
LEARN MORE
With over 55 locations across the United States, TruBlue continues to look for new franchise owners who share our passion for establishing lasting relationships with customers by providing well-rounded, expert care in a growing sector.
If you would like to learn more about how to start a home care business with TruBlue, fill out this form to request more information.