How a Senior Services Franchise Compares to a Nursing Home Franchise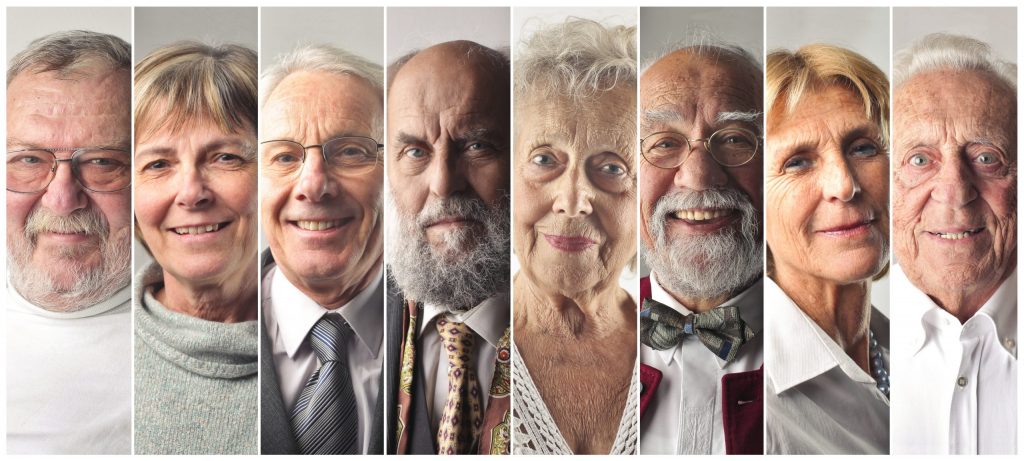 A senior services franchise and a nursing home are two very different business models that both help seniors. Learn what they have in common, as well as how they differ as franchise opportunities.
NURSING HOMES
A nursing home provides living quarters, inpatient nursing, and rehabilitation services for people with a chronic illness or disability. Care is usually provided for an extended period to individuals who require help with day-to-day activities but do not need to be in a hospital. With a market size of $130 billion, the U.S. nursing care industry has no major players with a market share greater than 5%. As the senior population grows, there is increased demand for nursing home services. While it can be an excellent industry for someone who loves caring for people and helping families, opening a nursing home is a large and expensive task, often limited by government regulations, medical and licensure requirements, zoning, insurance, and staffing considerations, just to name a few.
Depending on your location, competition may be significant and could cause a barrier to establishing your business. Regardless of the competition, acquiring space large enough to accommodate enough residents to make a profit. Average nursing homes have at least 50 beds, and some have over 200. These are very large operations that require a lot of funding and staffing. In many cases, some of those employees will require medical training -- which will increase their salary requirements and the overall operating costs.
HOME HEALTH CARE
For seniors who are able to age in place yet still require regular medical supervision, senior home health care is a vital necessity. By 2027, the home health care market value is expected to reach over $316 billion, making it a compelling opportunity for qualified practitioners.
Home health care entails clinical, medical supervision carried out by licensed medical professionals. Registered and licensed practical nurses, occupational therapists, and physical therapists can all provide home health care, either through health or hospice agencies or health care franchise providers.
While the requirements for operating a home health care business aren't nearly as daunting as that of a nursing home, the regulations and licensure considerations are still significant. Staffing costs, insurance (both your own and that of your clients), regulatory oversight, and massive competition can make this a challenging field. It can often be a full time job hiring qualified personnel to provide care for all of your clients.

A DIFFERENT WAY TO SERVE THE SENIOR COMMUNITY
As of 2020, approximately 73 million baby boomers, individuals born between 1946 and 1964, were reaching retirement age. By 2030, all of them will be over 65, making it the second-largest age group in the U.S. behind millennials. To serve this growing market, a non-medical senior services franchise makes sense as a viable, recession-proof business that prioritizes personalized care. An emerging trend is senior home services that assist with aging in place. TruBlue Total House Care has quickly become one of the fastest growing senior services franchises helping seniors age in place. Unlike any other brand on the market, TruBlue understands that while many seniors wish to age in place at home, they still require professional, caring assistance with home maintenance. And while thousands of senior service businesses focus on medical care, TruBlue is the only national provider specializing in Total House Care, giving seniors and busy families a full-service, ongoing solution to tackle the tasks that they may be unwilling or unable to handle on their own.
TruBlue provides year-round maintenance, home modifications, repairs, seasonal tasks, yard work, and more. Additionally, all our team members are certified to provide Senior Home Safety Assessments, assisting in fall prevention, accessibility improvements, and modifications like handrails and ramp installations.
Named as one of the Top 100 Low-Cost Franchises for 2021 by Entrepreneur and a Top Emerging & Fastest Growing Franchise for 2021 by Franchise Gator, TruBlue gives prospective owners the opportunity to join a dynamic brand that gives back to the community. TruBlue requires low overhead and no previous experience, provides comprehensive training and support, and offers the chance to join a growing network of franchisees and partners like Right at Home. Beyond the fact that we face minimal competition, TruBlue is an industry standout for our focus on improving the lives of our customers by way of ensuring that their homes are safe spaces for them to enjoy for many years.
REQUEST MORE INFORMATION
To learn more about TruBlue franchising opportunities in your area, to request more information.