Three Friends Bring TruBlue to Birmingham
Mary Anne Feldman, Rick Batson and Roxanne Batson all know what it's like to work a full-time job and run a full-time home. They also know the work sometimes means you can't spend your free time doing what you want. Now they are excited to help other families through their new TruBlue Total House Care franchise, which serves Birmingham, Homewood, Mountain Brook, Vestavia, Hoover and the surrounding areas.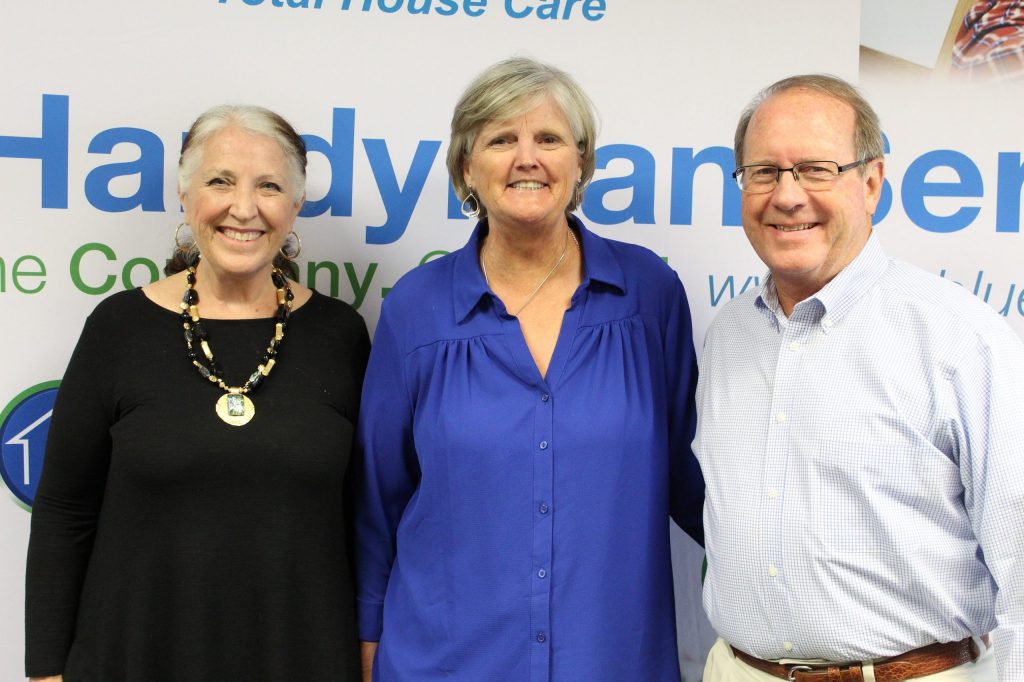 "It can be so difficult to find the time to do those every-day house projects while trying to enjoy spending time with your family and doing the things you love," Roxanne said. "With TruBlue, you can get those weekends back without sacrificing the important maintenance on your home."
Roxanne and Mary Anne are long-time friends and this isn't their first rodeo owning a business together – they sold educational technology to schools for more than a decade. Before that, Roxanne worked as a financial consultant for Merrill Lynch after 6 years with Southern Living Magazine, where she worked as a Cooking School program coordinator. Mary Anne, who has a background as a teacher and a coach, owned First Light Home Care until she sold the business about two years ago. Rick retired a few years ago as the President of TurnerBatson Architects, a third generation architectural firm. After a few years of retirement, the team decided they weren't ready to stay retired.
"We were talking about getting back into business together when I happened across an ad about TruBlue in another city and I realized that's exactly what we should do. TruBlue enables us to use our complementary experiences to serve clients in the best way possible. Having someone you trust you can call to help with the maintenance on your home is something we all need and we're looking forward to being that resource," Mary Anne said.
To learn more about TruBlue of Birmingham, visit here.