Handyman Market: Needs of Seniors Drive Demand
Everyone needs a handyman from time to time. The handyman market is one of the most stable industries in the United States, having grown 3.8% per year on average for the past five years. The specific needs of the senior community provide ample opportunity for entrepreneurs to corner the market in the senior services niche, providing services that broader business models may overlook.
WHY SENIORS?
Within the next 30 years, 83 million Americans will be aged 65 and older. In fact, seniors are projected to outnumber children by 2034, according to the U.S. Census Bureau, with an estimated 1 out of 5 residents at retirement age or older. Additionally, older Americans are choosing to age in place at an increasing rate.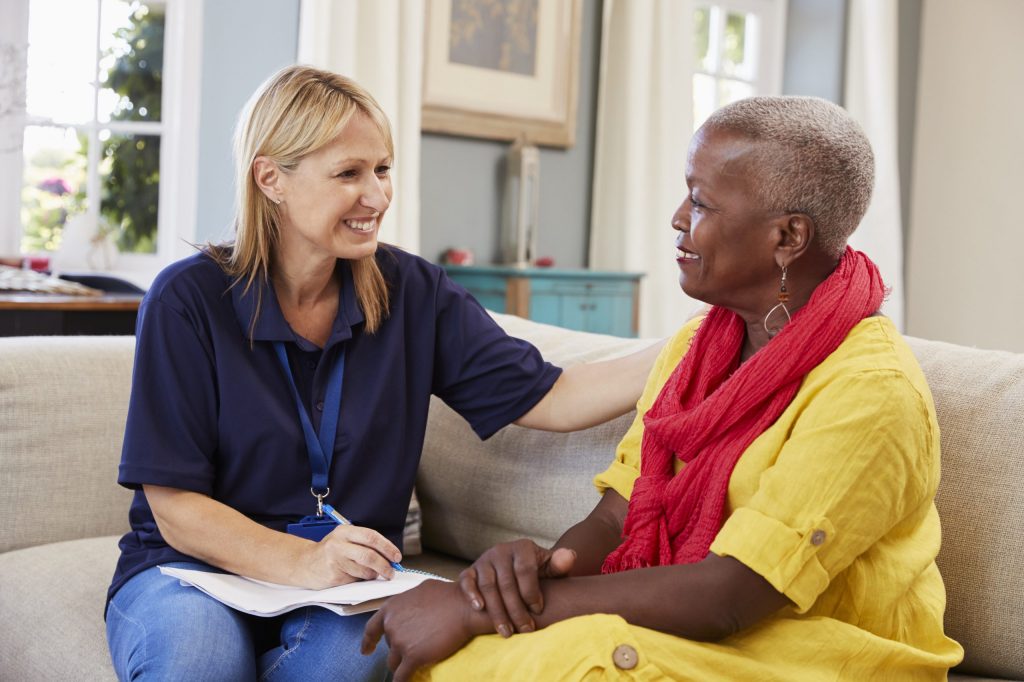 Homeowners of all ages need help with regular property upkeep and unforeseen repairs, but the senior community presents an opportunity for business owners to specialize in senior services.
More than 80% of seniors own their own homes, and, as they get older, they may need to have more maintenance issues and routine chores taken care of by professionals. Home ownership comes with an endless to-do list; when homeowners lack the know-how or physical ability to perform those necessary chores, the ability to outsource to a fully equipped and trusted company on an ongoing basis becomes more important than ever.
TruBlue Total House Care recognized that market opportunity, and became the only national player to specialize in the home care services sector for seniors. TruBlue franchise owners provide their customers with a one-stop shop for all their home care needs, including handyman repairs, yard work, ongoing home maintenance and seasonal projects.
LONG TERM ASSISTANCE vs. TEMPORARY FIXES
Generally speaking, a handyman is called upon to fix one-off problems: unclog a drain, patch a wall, install carpet, replace a disposal, etc. The relationships with the professionals who help with these situations are usually short-term and fleeting. As people age in place, the necessity for a safe and well-kept home increases, as does the desire for more consistent, comprehensive, and trusted service.
As it stands, baby boomers are the most affluent generation, and they spend their money wisely. Seniors who choose to age in place are spending their money on preserving and maintaining their homes. TruBlue Total Home Care caters to their specific needs with its certified Senior Home Safety Assessments, which include modifications for fall prevention and accessibility, senior-friendly door handles, faucets, and more.

TRUBLUE: THE TOTAL PACKAGE
The handyman market may be varied, but few companies offer a complete solution to meet all its consumers' needs. TruBlue has carved out a special spot in the marketplace by providing customers with well-rounded services that address a broad range of needs. By taking a year-round, comprehensive approach to home upkeep and management, TruBlue offers seniors and busy families a one-call solution for keeping their homes safe..
TruBlue franchise owners strive to promote the best quality of life for all homeowners, making it their mission to provide trusted, ongoing service to their communities while growing their business. TruBlue is the premier national provider for seniors and busy families of a one-of-a-kind Total House Care service model.
NO INDUSTRY EXPERIENCE REQUIRED
TruBlue is looking for franchise owners with a drive to be entrepreneurs and a passion for helping people. Franchise owners hire the technical labor needed to perform the work for their clients and therefore do not need to have any previous handyman or renovation experience. First-time business owners will be supported by TruBlue's seasoned Executive Team that has decades of industry and franchising experience.TruBlue offers comprehensive and ongoing training and support to its franchise owners, showing them the steps to get certified, licensed and insured; how to hire employees; how to market their business and build a referral base; also provided is a daily checklist to keep the business on track.
Qualified candidates only need $50,000 in liquid assets to be considered. Best of all, TruBlue is a home-based franchise, so new owners can start a TruBlue franchise for an average range of $65,050 to $91,400.
TRUBLUE FRANCHISE OPPORTUNITIES
Named among the 2021 Top 100 Low-Cost Franchises by Entrepreneur magazine, TruBlue offers franchise owners the opportunity to participate in the growing senior servicesindustry while contributing to the safety and well-being of their customers. If you would like to learn more about becoming a part of the TruBlue franchise network, fill out this form to request more information.