The Threat Climate Change Poses to Home-Based Care

Home-based care players tout their ability to proactively aid seniors' health, as opposed to just reactively, and for good reason. Their ability to do just that makes them valuable to patients, payers and partners.
To continue keeping seniors safe while they age in place, however, there's another issue they'll have to address proactively: increasingly prevalent and severe weather events.
"All the way down the West Coast, climate change is impacting the provision of home health care and hospice," Brent Korte, the chief home care officer at EvergreenHealth, told Home Health Care News.
It's certainly not an issue isolated to the West Coast, with all of its wildfires and heat waves, either. In each part of the country, home health and home care providers are concerned about how the weather could affect their patients and workers. Currently, those in both the South and East Coast are dealing with the fallout from Hurricane Ida.
Throughout the COVID-19 crisis, operators have positioned themselves as a better alternative to facility-based care, even attempting to care for patients with higher-acuity levels in the home. But right now, facilities have a leg up when it comes to avoiding risk tied to severe weather. At the very least, skilled nursing and senior living facilities universally have contingency plans to keep patients safe.
During the pandemic, nursing homes could no longer reasonably promise families that loved ones would be safe from COVID-19. Home-based care operators — to some extent — face the same fate with natural disasters.
While not directly health-related, the risk seniors face when they're at home during severe weather could hurt home-based care providers' value proposition overall.
Severe weather's impact
When severe weather hits, it can break down different sectors of the health care ecosystem.
"When you talk to health care providers, you often hear the emergency department is swamped with patients during a power outage from a storm," Joan Casey, an environmental health expert at Columbia University, told HHCN. "But a lot of these patients are people that live in their homes, and are aging in place."
Those emergency rooms are swamped because of failed medical equipment that needs charging or the senior's inability to safely brave out the storm.
"Some of these people, had they been able to discharge their equipment, they wouldn't have shown up in the emergency department," Casey said. "And that's kind of where we start to see this social disparities piece come into play — not every American can purchase a generator."
Home health providers especially tend to deal with populations in lower income brackets, meaning access to back-up generators is probably unlikely.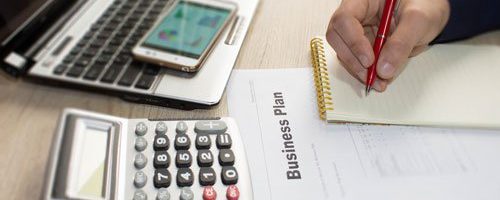 n the Pacific Northwest, where EvergreenHealth is based, air conditioning is also very rare. Historically, the climate tends to be fair and mild.
So as the area faced consecutive days of extreme heat well over 100 degrees fahrenheit, it posed a risk to seniors in their own homes.
"Let's put ourselves in the shoes of an 85-year-old patient who lives in their home and does not have air conditioning, which is quite common," Korte said. "And they're sort of on that precipice possibly of going into a congregate setting. If they don't have air conditioning, and it's really hot out, it's going to be a real problem."
Based in Kirkland, Washington, EvergreenHealth Home Care — a part of EvergreenHealth — is one of the largest home health and hospice providers in the Pacific Northwest.
To make matters worse, sometimes opening the windows is unsafe because of smoky conditions caused by rampant wildfires. In 2019 alone, there were over 50,000 wildfires, the majority of which occurred in the Western part of the U.S., according to the National Interagency Fire Center (NIFC).
Home health providers are often judged on their ability to improve patients' condition. Many of those patients suffer from shortness of breath or dyspnea, which is worsened by smoky conditions and by extreme heat.
"We're graded on our ability to improve this," Korte said. "So how can we improve these patients when they literally can't breathe well because it's too hot in their house? I don't see how it couldn't be affecting every home health provider on the West Coast, and I wouldn't isolate it to just us. I think climate change — in some regard — is impacting the entire industry nationally."
Aging in place is still more cost effective from a health care perspective, and also is the preferred route for the vast majority of seniors. But if extreme weather remains as prevalent as it has been over the last few years, something will need to change, Casey believes.
"I do think that there is very much this trend of people living much longer after retirement than they used to, and it makes much more sense for people to stay in their homes," Casey said. "And so we do just have to figure out a better plan than we currently have."
Addressing the issue
Anecdotally, the issue seems to be something providers are starting to consider more seriously, Sean Fitzgerald, the president of TruBlue Total House Care, told HHCN.
Based in Cincinnati, Ohio, TruBlue is a senior-focused home repair company. It has recently seen an uptick in home-based care providers' interest in addressing the issue, and Fitzgerald believes they've only "scratched the surface" on that interest at this point.
"I think you're going to see this continued trend," Fitzgerald said. "Not only with us working with more and more [home-based care] companies, but even the potential of health insurance companies looking at ways to help do preventative home maintenance or senior modifications to help people age in place successfully."
TruBlue already has a partnership with the large home care franchise Right at Home. And it's seen a major uptick in business in areas that have been hit hard by extreme weather of late, Fitzgerald said.
"For instance, everybody thinks about a hurricane impacting the coastline, but they go inland, and that leads to a tremendous amount of rain," he said. "And not having your home well maintained — with clean gutters, downspouts cleared out, and sump pumps functioning properly — can have adverse effects. A lot of times seniors can't do these things themselves, and their homes can't end up withstanding something like a hurricane."
It'll likely bode well for TruBlue's business if home-based care providers continue running into this problem, but Fitzgerald doesn't see it as a tailwind just yet.
"I think it's a natural instinct to just be reactive versus being proactive, and the same goes for this," he said. "But there's a lot of things that you can do to prepare for these events, and seniors need help doing so."