TruBlue Total House Care Announces Carrie Coumbs as New Senior Strategic Advisor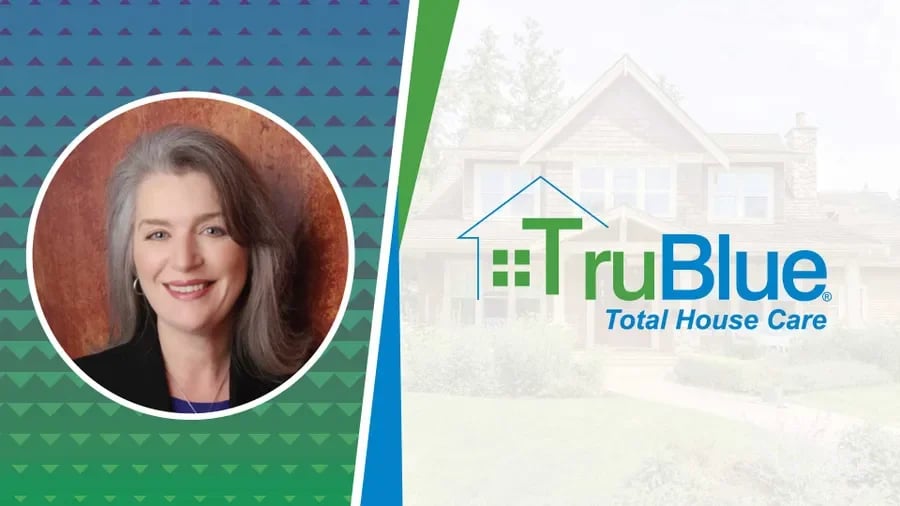 TruBlue Total House Care, the franchise that provides subscription-based home maintenance and handyman services for seniors and families, looks to become an integral part of helping people live in worry-free homes. Now, with the senior population growing and the demand for home services skyrocketing post-COVID, TruBlue Total House Care is continuing to recruit qualified professionals onto the leadership team to help steer the brand in the right direction. The most recent addition, in a consultative role, is Carrie Coumbs, TruBlue's new Senior Strategic Advisor.
Coumbs brings an extensive and impressive background in the senior care space. For the last two decades, she has been a specialist in all areas of aging, working for some of the largest organizations within the senior care continuum.
"My entire career has really been about trying to perfect the space of aging," said Coumbs. "It is through that mission that I started to embrace connections with peripheral market supporters, whether it be rideshare companies, meal companies or, in the case of TruBlue, handyman companies. As a strategist in aging, it isn't about what I can do, but about how I can make connections within the industry to better serve seniors."
Within the past year, Coumbs was able to connect TruBlue with The Helper Bees, bringing forth another strategic partnership in the Medicare Advantage space. That connection stuck with the TruBlue leadership and made Coumbs a "first call" when looking to add to the growth strategy ahead.
Now, as awareness around the importance of aging in place continues to increase, TruBlue is set for massive growth. Since the start of 2022, TruBlue has added 10 new franchise locations, keeping the brand on pace to reach its goal of 100-plus locations by year's end. Coumbs says she is excited to support the team and will help with additional expansion in every way possible.
The initial investment to start a TruBlue Total House Care ranges from $65,000 to $91,000. For more information about franchising with TruBlue Total House Care, visit www.trubluefranchise.com.
About TruBlue Total House Care
TruBlue Total House Care provides a helping hand around the house — inside and out. TruBlue's services include to-do list chores, handyman services, house cleaning, maintenance, yard work, emergency repairs, seasonal work, and preventative maintenance, all handled by a personal House Care Manager. TruBlue strives to provide affordable, worry-free living for seniors and hassle-free living for busy adults by providing full-service, trustworthy house care services. TruBlue franchise owners are required to obtain the Senior Home Safety Certification program through Age Safe® America. As specialists, TruBlue franchisees will be able to perform Senior Home Safety Assessments and can make those recommended safety modifications, if needed. To learn what it takes to open your own TruBlue Total House Care franchise, visit www.trubluefranchise.com.
To read more about Carrie Coumbs, TruBlue's new Senior Strategic Advisor, visit trubluehousecare.com.