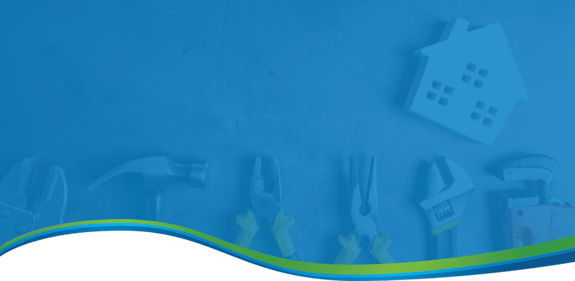 We're More Than Just a Handyman Business
Ongoing Home Repair and Maintenance Service Franchise For Seniors & Busy Adults
addressing consumer needs and bridging the marketplace gap

TRUBLUE'S TAILORED BUSINESS MODEL
In the dynamic franchising landscape, TruBlue stands out by addressing the pressing needs of homeowners in three pivotal areas: handyman services, home maintenance services, and ongoing maintenance programs. These services cater to the demands of two primary markets – busy adults and aging in place seniors.
Homeowners today are on the hunt for dependable and certified professionals who can confidently handle repairs, maintenance, and renovations. TruBlue not only fills this void in the marketplace but also prioritizes the delivery of top-quality services staffed by highly trained and certified professionals. Our commitment extends to serving the specific needs of both busy adults, seeking efficient solutions amidst their hectic lives, and aging in place seniors, who rely on us to ensure the safety and comfort of their homes as they age gracefully.
The National Association of Home Builders (NAHB) predicts the "aging-in-place" remodeling market to be $20-$25 billion.
two of the country's fastest-growing markets




THE PEOPLE WE HELP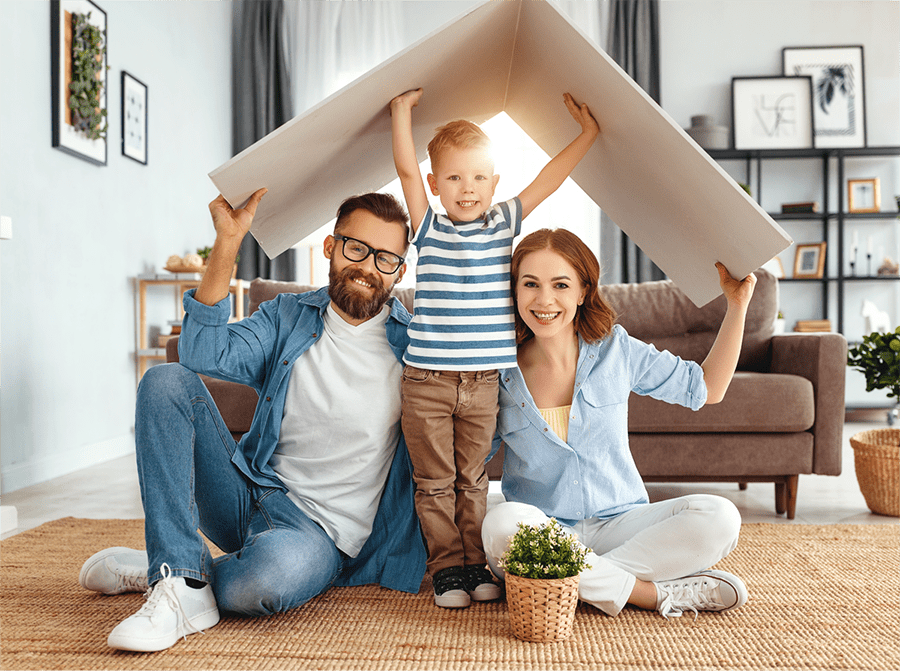 Busy Adults and Families
TruBlue helps busy adults and families regain their sanity, free time, and weekends to spend time with family and friends doing what they truly love.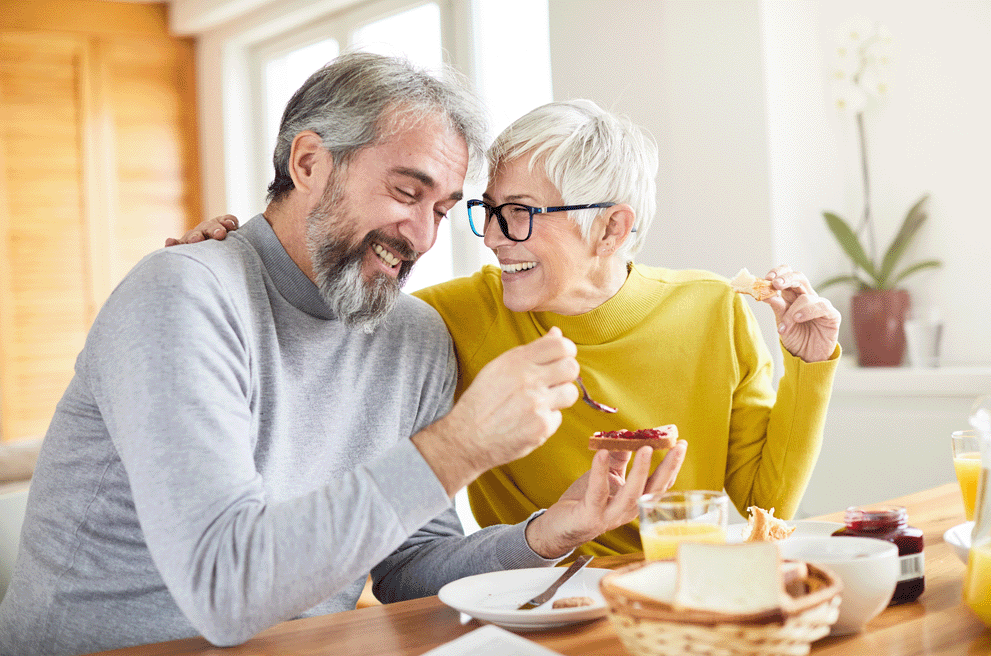 Aging-in-Place Seniors
Aging in place starts with the home(R). TruBlue helps Seniors stay in their homes longer to "Age in Place" with dignity, comfort, safety, and independence.
aging-in-place starts with the home®
THE SENIOR CARE INDUSTRY IS OVER $130 BILLION
AND TRUBLUE IS THE ONLY SERVICE FOCUSING ON THE HOME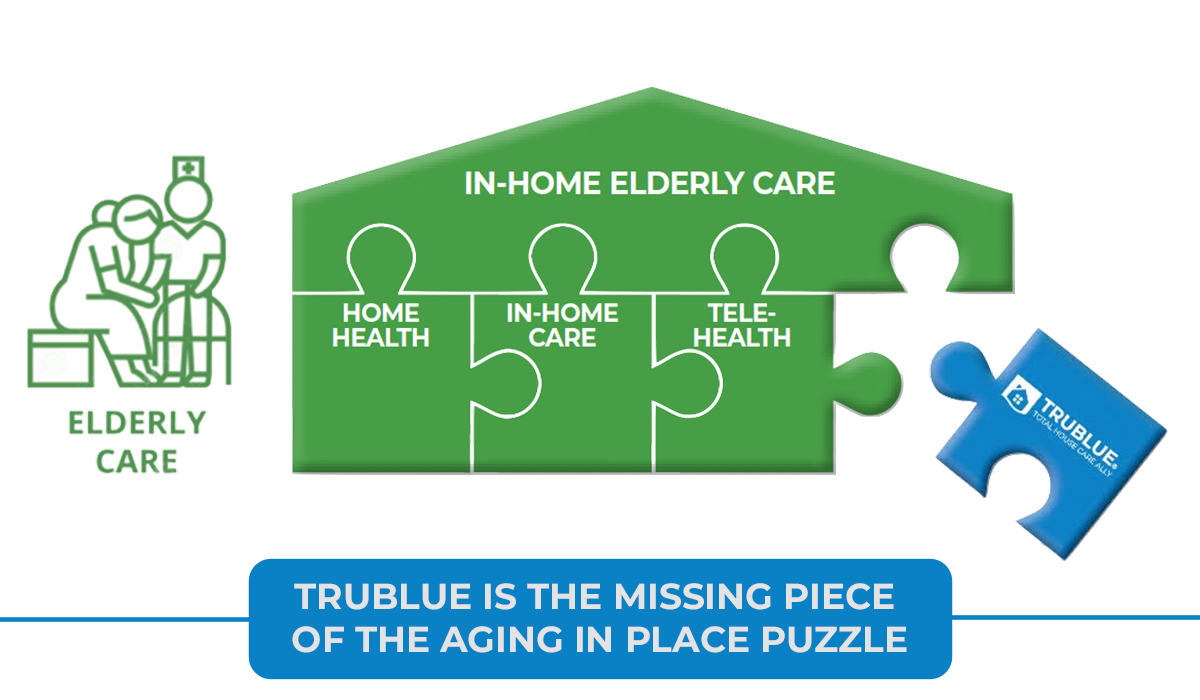 Elevating Senior Homecare by Ensuring Safe and Comfortable Aging in Place
The senior homecare market is thriving and there is no shortage of home care professionals, but who is preparing and maintaining the homes of these seniors aging in place? That's where TruBlue comes in.
Why This is an Untapped Market for Success
More and more of today's growing senior population is choosing to "age in place", which is defined by the CDC as "living in one's own home and community safely, independently, and comfortably, regardless of age..." While there are thousands of senior homecare businesses in the market today that focus on caring for the individual, there is an overwhelming shortage of companies that focus on a vital piece missing from the aging-in-place puzzle... preparing and maintaining the home!
we're proud to work with companies who do good in the world
OUR STRATEGIC PARTNERS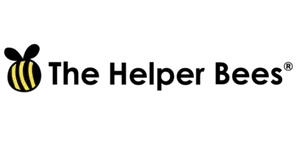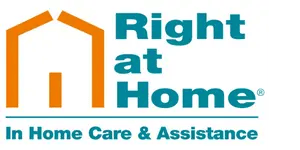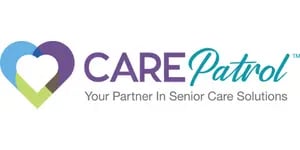 3

strong profit centers:
MAXIMIZING REVENUE THROUGH OUR BUSINESS OFFERINGS
TruBlue offers a full range of services that provide our franchisees with multiple and recurring revenue streams. Services include On-Demand Services, Senior Services, and Recurring Services, ensuring a diverse and resilient business model for our franchisees.
TOUCH
Handyman Services
Handyman Services
Yard & Outdoor Services
Realtor Property Services
Commercial Property
Home Maintenance
From busy adults to aging families, projects need to get done. There are so many directions you can take your franchise. Whether it be a minor home remodeling project or partnering with a realtor to get new listings ready for market, the possibilities are endless.
TOUCH
Senior Services
Senior Services
Home Safety Assessments
House Modifications
Quarterly Maintenance
Monthly To-Do List Chores
Become a Home Service Ally by assessing home safety and become a trusted, helping hand that reduces risks from falls and other serious concerns associated with aging-in-place.
TOUCH
Subscription Services
Subscription Services
Quarterly Maintenance
Monthly To-Do List Chores
Home Watch Services
The truth is, finding the time, energy and resources to complete the tasks that need to get done on a regular basis is hard. Our services help to achieve the ultimate goal by checking off lists of to-dos, chores, maintenance tasks and seasonal projects that MUST get done.
no handyman experience needed
YOUR ROLE AS A FRANCHISEE
Handyman experience is not needed for the role of a TruBlue Franchisee. Instead, TruBlue seeks strong leaders with an entrepreneurial spirit.
As a TruBlue franchise owner you will be responsible for:
Leading and Managing your Team
Marketing
Administrative Tasks

As a TruBlue franchisee, your biggest responsibilities are leading and managing your team, overseeing operations, hiring, training, and motivating them for success and growth.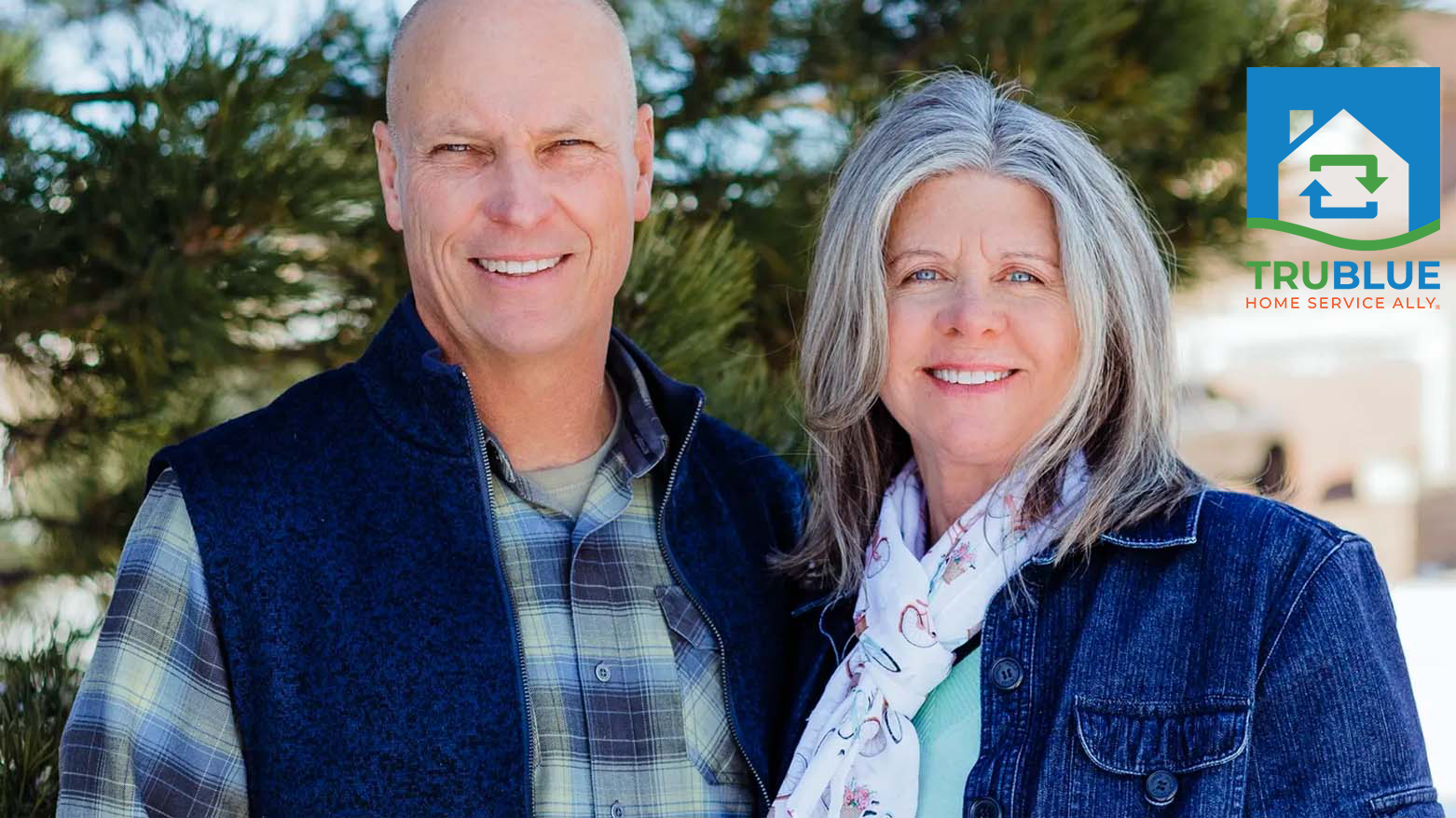 Jeff and Janet S., Franchise Owners - Greeley, CO
IN BUSINESS FOR YOURSELF, NEVER BY YOURSELF
TruBlue is committed to supporting you at every stage to guarantee
your business is a resounding success and remains profitable.
Foundational Onboarding
2 Week Virtual Onboarding Process for initial setup
Workshop
Week
Receive in-person training at corporate headquarters
Launch
Franchise
Launch your grand opening and implement business systems
Ongoing
Support
Get weekly coaching calls, webinars, and continuing education tools
JUMPSTART PROGRAM
Speed up your business launch with referral connections, lead generation, and local press!
TruBlue's Jumpstart Program will help get your business off the ground fast by:
Identifying key local referral sources and influential organizations
Training on our proven iCARE referral program
Online lead generation directing customers to your website
Connecting with local press to create awareness and interest in your community
"TruBlue's one-of-a-kind business model was exactly what we were looking for in a franchise. It's a business with a purpose that allows us to provide services to our community that were missing and so badly needed. We knew instantly that TruBlue was the right fit for us."
FREQUENTLY ASKED QUESTIONS
Answers to common questions about the premier total house care franchise opportunity!
Have a question not answered here? Schedule a call with one of our team members.
Do I need to be know anything about being a handyman or the handyman service?
No handyman or handyman service experience is needed to become a TruBlue franchisee. TruBlue seeks franchisees that are strong leaders and driven entrepreneurs.
What experience do I need?
You do NOT need direct experience in the senior care or home services industries! We are NOT looking for handymen or technicians. Instead, we are looking for people who have a burning desire to become a business owner and builder of teams, not a technical doer. People who want to seize freedom, flexibility, financial success, serving others, making a real difference, and being in charge of their own path and destiny. Bring the right heart, passion and drive, and we will train and coach you every step of the way. We recommend that you simply have solid business or management experience and have abilities in either project management/operations or sales/marketing…and eventually hire someone with talents complementary to yours. You will hire your technical staff...maids, handymen, generalists, supervisors in time, etc. There are plenty of good technicians out there looking for a professional brand, effective operating and marketing systems to keep them busy year-round, and a good leader with a good heart…YOU. You should be confident in your ability to manage people, possess an entrepreneurial spirit, a strong commitment to customer service excellence, and a drive to follow our proven systems as you bring the TruBlue business model to your community.
I've never owned a business before. Do you offer training and support?
TruBlue is led by a passionate leadership team who works tirelessly to ensure that your business will be a success from the moment you sign the franchise agreement. From the outset, we give you an exceptional training platform that includes getting certified, licensed and insured, hiring the right employees, how to market effectively, gain customers, build a base of referral sources, and a daily checklist to keep you on track and following our 90-day "secret to success" program. TruBlue will be with you every step of the way.
Who Will Be My Referral Sources?
Your number one referral source will be your recurring and highly satisfied customers…seniors and busy families. They will gladly tell their family members, friends, neighbors, co-workers, and social connections…both in person and on social media. And keep in mind, every homeowner or condo owner you meet and talk to every day is a potential client or referral source. Your customers are everywhere! Also, Realtors have a vested interest referring their clients to TruBlue, a convenient, reliable, one-stop shop to help their clients get their homes in tip-top shape quickly, so the property sells fast and for a premium price. Also, Senior Care Agencies, who take care "of the person", have a vested interest in referring their clients to you so you can take care "of their property" and allow their clients to "age in place" in a safe and well-maintained home for many additional years. So will all the other people and organizations caring about the elderly: geriatric medical practices, hospital groups, houses of worship, government support programs, and dozens of other senior support organizations and community centers. And finally, you will join your Chamber, a networking club like BNI, and set up a trade booth at highly effective shows and events. Everybody knows seniors and busy families and will want the best for them…TruBlue!
How much does a TruBlue franchise cost?
TruBlue is a low-cost investment opportunity with potential for high returns, with the total investment estimate to begin operations ranging from $65,050 – $91,400. TruBlue is a home-based business with low overhead and no buildout costs or brick and mortar expenses, making TruBlue far more affordable than other franchise concepts in the senior care or home services industries. The franchise fee for your first territory is $44,900…and if necessary, we have third-party financing partners that can help you evaluate financing options.
What are the financial requirement for franchising with TruBlue?
To franchise with TruBlue, you will need to have the required minimum liquid capital of $50,000 to open your own new business.
Will I need to be certified?
Yes, all of our franchisees and their technicians are required to be certified, licensed and insured. Requirements may differ according to your state regulations. We will help you understand and give you a plan to achieve these qualifications shortly after your initial training session. We will also help you get certified in Senior Home Safety by Age Safe ® America so you can perform Home Safety Assessments and provide senior home improvements and modifications.