Investment
TruBlue provides an affordable investment opportunity with an uncapped potential
Unique Concept
Proven Business Model
Ongoing Support
an affordable investment opportunity with an uncapped potential


INVESTMENTS AND COSTS TO START YOUR TRUBLUE FRANCHISE
TruBlue offers a cost-effective home-based business opportunity with an estimated total initial investment ranging from $65,650 to $91,400, which includes the franchise fee of $44,900. With this initial investment, you receive all the essential resources to kickstart and build a successful business. Low overhead and no buildout costs or brick and mortar expenses make a TruBlue franchise far more affordable than other franchise concepts in the senior home services or handyman industries.
Although low compared to other franchise opportunities, some franchisees do not have all the necessary funds required for the initial investment. If you seek financing to start a TruBlue franchise, we outline a few potential solutions in the section below.
Total Initial Investment
$65,050-$91,400
FINANCING OPTIONS
If you need financing, TruBlue will work with third-party financial institutions to help select and facilitate the process. Below are some of TruBlue's suggested financing solutions:
Home Equity Loan
401(K) Rollover
Traditional Business Loan
SBA Loan
Home Equity Line of Credit (HELOC)
A (HELOC) is a loan that allows homeowners to borrow against the equity in their homes. It provides a revolving line of credit where borrowers can withdraw funds up to a predetermined limit as needed. A few advantages of funding a franchise with a HELOC include:
Less Complex
Lower Interest Rates
Flexibility
Using a HELOC to fund a franchise offers a simpler and more flexible financing option with potentially lower interest rates.
401(K) Rollover
While traditional methods such as loans or personal savings are commonly used, a 401(k) rollover is another avenue worth exploring. Using a 401(k) rollover allows you to tap into your retirement funds without incurring early withdrawal penalties or taxes. Rather than taking on personal debt or seeking external financing, this strategy enables you to leverage money that you have already set aside for retirement.
Debt-Free
No Principle or Interest Payments
No Collateral
If exploring this option, seek professional advice from a qualified financial advisor or tax specialist to ensure compliance with the applicable regulations and evaluate the suitability of this approach based on your circumstances.
Traditional Business Loan
One of the most common ways to secure funding is through a traditional business loan. While alternative funding options have gained popularity, traditional business loans still offer several benefits for aspiring entrepreneurs such as:
Access to Sufficient Capital
Lower Interest Rates
Favorable Repayment Terms
Access to sufficient capital, lower interest rates, structured repayment terms, credit-building opportunities, relationship establishment with financial institutions, and enhanced credibility are all compelling reasons to consider a traditional business loan.
Small Business Administration (SBA) Loan
Another popular option for franchisees looking for a loan is a Small Business Administration (SBA) loan. The SBA provides several loan programs designed to support business owners in launching and growing their businesses. The benefits of a SBA loan include:
Access to Affordable Capital
Flexible Use of Funds
Longer Repayment Terms
Lower Down Payment Requirements
SBA loans can be a valuable resource for funding a business with affordable capital, flexible use of funds, longer repayment terms, lower down payment requirements, assistance for startups, and additional support services.
Not ready to chat yet? No sweat!
seamless solutions and expert guidance
TRUBLUE MAKES STARTING YOUR OWN BUSINESS EASIER

Low Initial

Investment
With low initial investment costs and minimal overhead, TruBlue offers an affordable opportunity for aspiring entrepreneurs.

Easier to Open
Streamlined operations, established brand reputation, and our standardized business model make TruBlue an easy-to-open opportunity for aspiring franchisees.

Easier to Scale
TruBlue's proven systems, comprehensive support, strategic resources, and two expanding markets ensure effortless expansion and increased profitability.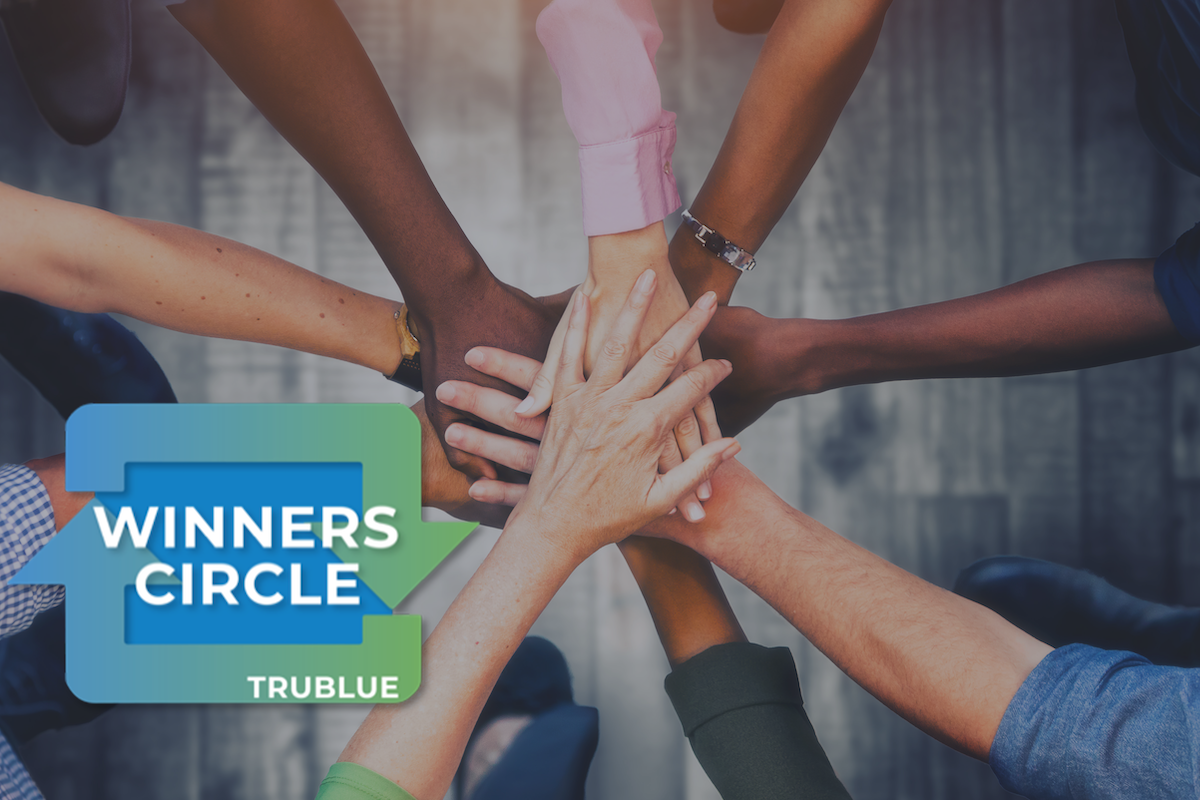 earn back your franchise fee!


WINNERS CIRCLE PROGRAM
Our focus is on attracting quality people to the TruBlue Franchise who we believe will truly excel within our system. We want to partner with people who are committed, driven, and serious about growing their business.
To attract and reward high performers, our Chairman created an innovative and exclusive program called The Winner's Circle – where you can be reimbursed for your entire franchise fee, making your franchise fee totally FREE! No gimmicks. No hidden agendas. We BOTH win together.
WE'RE PROUD TO BE CONSISTENTLY RECOGNIZED AS A TOP FRANCHISE: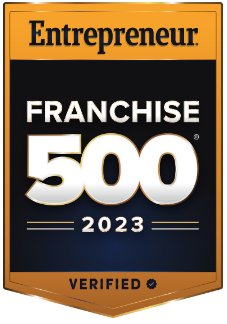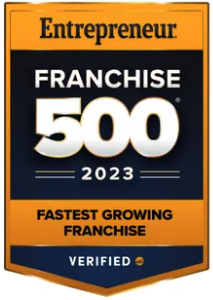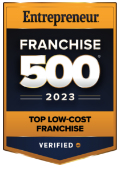 FREQUENTLY ASKED QUESTIONS
Answers to common questions about the premier total house care franchise opportunity!
Have a question not answered here? Schedule a call with one of our team members
What are the financial requirements for franchising with TruBlue?
To franchise with TruBlue, you will need to have the required minimum liquid capital of $50,000 to open your own new business.
Will you help me secure financing?
We do not offer direct financing. However, we work closely with third-party financial institutions that have proven reliable and effective and may be able to help you with financing…depending on your situation. We will make the financing introductions early in the process once there appears to be a good mutual fit…that you are comfortable with us and the opportunity…and we feel you are a good fit to lead this TruBlue business in your community.
How can I earn back my franchise fee with The Winner's Circle Program?
The Winner's Circle is a unique program in all of franchising. We fully stand behind our successful TruBlue business model and our proven marketing, operating, training, and support systems. We are so confident in what we do that we directly tie your success to our success in a major way…a true partnership. This innovative win-win program is designed to reimburse serious, hard-working, and fully committed franchisees for the entire cost of the initial franchise fee if certain performance criteria are met over the period of four years. This is a realistic way for you to earn back your entire franchise fee if you are willing to work hard and follow our proven systems. This unique program helps us attract and reward hard-charging, confident and hard-working owners that successfully grow their business, revenues, and down the road, our royalties. It's a true win-win arrangement.
How much does a TruBlue franchise cost?
TruBlue is a low-cost investment opportunity with potential for high returns, with the total investment estimate to begin operations ranging from $65,050 – $91,400. TruBlue is a home-based business with low overhead and no buildout costs or brick and mortar expenses, making TruBlue far more affordable than other franchise concepts in the senior care or home services industries. The franchise fee for your first territory is $44,900…and if necessary, we have third-party financing partners that can help you evaluate financing options.