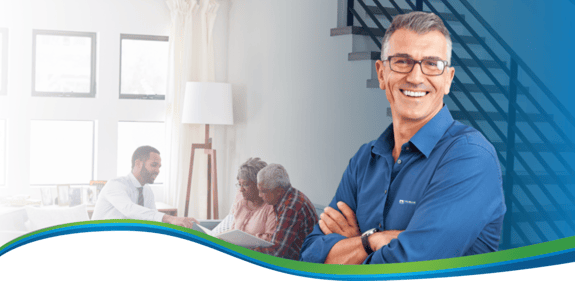 Why TruBlue?
TruBlue franchise revolutionizes home care by combining recession-proof industries (home maintenance, handyman services, and senior services) to meet the needs of seniors and busy families.
TrueBlue's commitment to helping seniors and supporting busy adults with maintenance needs enhances lives by restoring independence and relieving stress. This purpose-driven approach shows how businesses can make a profound impact, making TrueBlue a beacon of compassion and support.
TOUCH
Our Mission
Our Mission
Provide peace of mind, worry-free living, and trusted services to all homeowners while preparing and maintaining their home through every stage of life.
Our Mission guides our daily decisions across the entire TruBlue enterprise, and demonstrates to all stakeholders — customers, staff, referring partners, vendors, and more — how we're truly unique and worth the connection.
TOUCH
Our Vision
Our Vision
Our main objective for the future of TruBlue is for it to be a household name associated with support on ongoing home maintenance and ongoing to-do list chores for seniors and busy adults.
We want to be the most trusted, accessible ally in protecting our customers' most valued assets — their homes and families!
TOUCH
Our Core Values
Our Core Values
Empathetic - We treat every home like it's our own and focus on the needs of every customer.
Trustworthy - We create peace of mind for our customers and give them confidence that their home is safe.
Reliable - We hold ourselves to a higher standard of service and take pride in everything we do. It is important to us that customers know they can always rely on TruBlue.
what makes our franchise unique?
THE TRUBLUE DIFFERENCE

TruBlue is no ordinary franchise opportunity. It's a whole new way of doing business that allows you to work from the comfort of your home, offering the flexibility to set your own hours while pursuing a meaningful purpose. With TruBlue, you're not just running a business; you're taking control of your destiny and making a real difference in your community. Join us today and experience the unique blend of freedom, flexibility, and purpose that sets TruBlue apart from the rest.
One-of-a-Kind Business Model
The only national brand that focuses on ongoing home maintenance for seniors and busy adults. TruBlue helps maintain sanity and gives families their life back with an affordable and convenient maintenance package that oversees all services and offers worry-free living for everyone involved.
A Home-Based Business with Freedom and Flexibility
As a TruBlue owner, there are no limits to your potential. If you have the drive and desire to succeed, you can enjoy the rewards that come with owning your own home-based business and helping others in the process.
Take Control of Your Future with a Business with a Purpose
If you're tired of working for someone else or are no longer passionate about your existing job, then TruBlue is the right choice for you. With TruBlue, you can change the direction of your life and take control of your future by helping seniors and busy adults in your community.
we're proud to work with companies who do good in the world
OUR STRATEGIC PARTNERS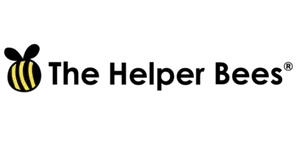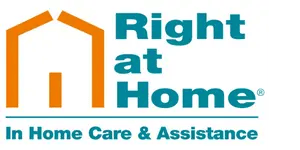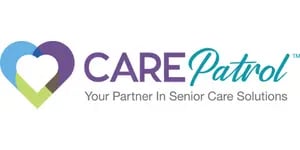 Benefits of Franchising vs. Your Own Startup
Owning a franchise and starting your own business both have their advantages and considerations. Below are some benefits of owning a TruBlue franchise compared to starting up your own business:

Proven Business Model vs. Trial & Error
A proven business model means you don't have to spend as much time experimenting and figuring out what works. TruBlue has already refined the business model, allowing you to benefit from our expertise and experience.
In contrast, starting your own business involves developing a business model from scratch, which introduces a higher level of uncertainty and a potentially steeper learning curve compared to joining an established franchise. Without the advantage of a proven business model, entrepreneurs must grapple with the challenges of identifying effective strategies for operations, marketing, customer service, and financial management, making it harder to mitigate risks and achieve sustainable success.

Ongoing Support vs. On Your Own
As a TruBlue franchisee, you have access to our team of successful leaders who can provide you with expert advice, business guidance, and the opportunity to learn from the best. The ongoing support provided by TruBlue offers several advantages over starting a business without any support. Franchisees benefit from TruBlue's proven business model, comprehensive training, and guidance in areas such as staffing, marketing, and business operations.
On the other hand, starting a business without support can lead to challenges like limited brand recognition, a lack of business knowledge, higher costs, marketing difficulties, and the risk of critical mistakes. Ultimately, the ongoing support offered by TruBlue provides a safer and more structured path for entrepreneurs compared to starting a business independently.

Reducing Risk vs. Starting From Scratch
When considering joining TruBlue, prospective franchisees can benefit from a proven business model with documented financial performance. TruBlue's track record provides tangible evidence of its revenue potential and allows entrepreneurs to make more informed decisions about their expected returns.
On the other hand, entrepreneurs embarking on a new business venture often face the challenge of validating their business concept and determining if there is a market willing to pay for their products or services. This uncertainty can make it difficult to accurately forecast revenue and understand the financial viability of the business.
discover the path of partnership


JOINING THE TRUBLUE FAMILY MEANS YOU'LL
HAVE THE SUPPORT YOU NEED
"When you have a question, when you need an answer, when you struggle... you have someone there to support you.
They want us to be successful and you feel that."
- Arturo Lopez, TruBlue Franchisee
FREQUENTLY ASKED QUESTIONS
Answers to common questions about the premier total house care franchise opportunity!
Have a question not answered here? Schedule a call with one of our team members.
I've never owned a business before. Do you offer training and support?
TruBlue is led by a passionate leadership team who works tirelessly to ensure that your business will be a success from the moment you sign the franchise agreement. From the outset, we give you an exceptional training platform that includes getting certified, licensed and insured, hiring the right employees, how to market effectively, gain customers, build a base of referral sources, and a daily checklist to keep you on track and following our 90-day "secret to success" program. TruBlue will be with you every step of the way.
What is the TruBlue Franchise all about?
We are the ONLY national provider that specializes in Total House Care, both inside and outside the home, for Seniors and Busy Families. No other franchise or business is like TruBlue.

We help Seniors stay in their homes longer to "age in place" with comfort, safety and dignity. For Busy Families, we help them regain their sanity, free time and weekends to do the things they love with the people they love. To handle all the household chores, we provide affordable, convenient and year-round monthly service packages (maintenance, repairs, cleaning, yard work, and seasonal/special projects). And clients get a dedicated Total House Care Manager to oversee all services and ensure that Seniors and Busy Families enjoy convenient, hassle-free, and worry-free living.

Especially for Seniors, we provide a year-round, helping hand approach to upkeep so they can safely stay at home for many more years. In addition to on-going maintenance, repair and cleaning services, we are also certified to provide Senior Home Safety Assessments (fall prevention, accessibility, senior-friendly handles/faucets, etc.), Senior Home Improvement & Modification Projects, and our monthly helping hand home service called House Care Plus.
What experience do I need?
You do NOT need direct experience in the senior care or home services industries! We are NOT looking for handymen or technicians. Instead, we are looking for people who have a burning desire to become a business owner and builder of teams, not a technical doer. People who want to seize freedom, flexibility, financial success, serving others, making a real difference, and being in charge of their own path and destiny. Bring the right heart, passion and drive, and we will train and coach you every step of the way. We recommend that you simply have solid business or management experience and have abilities in either project management/operations or sales/marketing…and eventually hire someone with talents complementary to yours. You will hire your technical staff...maids, handymen, generalists, supervisors in time, etc. There are plenty of good technicians out there looking for a professional brand, effective operating and marketing systems to keep them busy year-round, and a good leader with a good heart…YOU. You should be confident in your ability to manage people, possess an entrepreneurial spirit, a strong commitment to customer service excellence, and a drive to follow our proven systems as you bring the TruBlue business model to your community.
Will I need to be certified?
Yes. All our franchisees and their technicians are required to be certified, licensed and insured according to your state regulations, will vary greatly. We will help you understand and give you a plan to achieve these qualifications shortly after your initial training session. We will also help you get certified in Senior Home Safety by Age Safe ® America so you can perform Home Safety Assessments and provide senior home improvements and modifications.
Why is TruBlue a great fit for veterans?
Veterans are uniquely qualified to franchise with TruBlue, as they have a proven ability to follow systems, procedures and processes necessary to make any venture successful. Because our business model is easy to run and easy to scale, TruBlue is a perfect fit for honorably discharged veterans who aspire to turn their dreams of entrepreneurship into reality. Honorably discharged veterans are eligible to receive $2,000 off their first franchise fee.