TruBlue Total House Care Franchisees Leveraging the Senior Market to Great Success
Franchise owners with TruBlue Total House Care, the leading national franchised provider of full-service home maintenance and repair, are experiencing strong and steady growth thanks to the company's renewed focus on the senior market.
Owners such as Carmen Hendricks of TruBlue Total House Care in Vienna, Virginia, are leveraging the senior space to great success in both profitability and purpose. "Co-owner Chad Akers and I opened the franchise in September of 2019. We are on track to more than double our first year's revenue," says Hendricks. "While that is exciting, we are more thrilled with the unique, positive impact we are having on the lives of an often ignored or exploited portion of our communities; our aging neighbors."
Hendricks's personal experience led her to the TruBlue Total House Care model. "My mother, who lives in a different state, had some health issues and was unable to keep up with the maintenance needed on her home. I could not find a company in her area willing to work on the "small stuff" that needed to be fixed in order to keep her safe. I immediately knew there was a need for this type of business. Rather than reinvent the wheel, I investigated whether something like this already existed. Then I discovered TruBlue."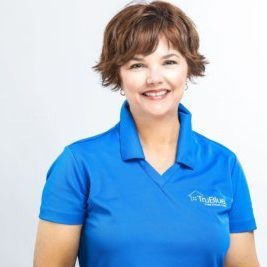 Part of the Strategic Franchising family of brands, TruBlue provides senior home safety assessments and modifications, handyman repairs, house cleaning services, yard work, seasonal tasks and minor home renovations. While the company's services are used by busy families and professionals of all stages of life, the resources TruBlue provides help aging Americans stay in their homes rather than transition to a senior care facility. This continuum of care had not previously existed on a national scale.
"TruBlue franchise owners like Carmen are cornering the market on the ever-expanding senior home improvement space," says Sean Fitzgerald, President of TruBlue Total House Care. "Americans ages 65 and up are one of the fastest-growing segments of our population — with 10,000 people turning 65 every day in the United States. They represent 88 million people and will make up 20 percent of the population by the year 2050. At TruBlue, we cater to this growing segment of society to ensure their safety and welfare and, at the same time, provide a solid business opportunity with long-term growth potential."
Older Americans are increasingly staying put, shying away from downsizing, nursing homes, and senior communities. They are opting to maintain their independence by aging in place - focusing on home improvements and safety modifications to make it happen.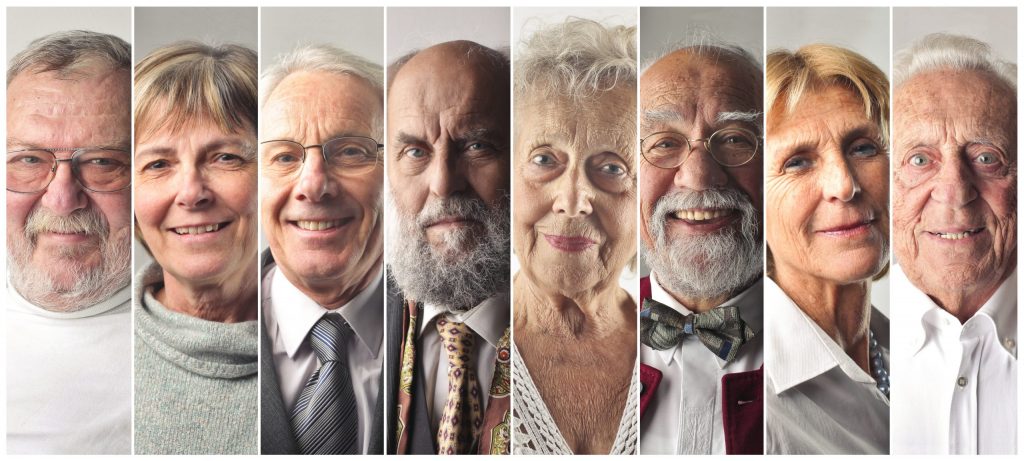 Research Reveals:
76 percent of baby boomers own their own homes.
88 percent are looking to renovate.
Safety improvements to the home are a top priority.
Strengthening the company's commitment and unique position to serve seniors, all TruBlue Franchise Owners are now certified as Senior Home Safety Specialists and can offer senior home safety assessments. Many are also adding the NAHB, Certified Aging in Place Specialist certification to add to their list of credentials.
Hendricks was one of the first. "This training from the National Association of Home Builders allows me to advise seniors and their families on home modifications needed for safe, comfortable aging in place. As a TruBlue owner, I can also execute those adjustments. This designation really puts me in a position to be a one-call-does-it-all solution for home maintenance."
At present, 40 percent of Hendricks's business is focused on senior modifications and maintenance. Equally impressive, approximately 90 percent of the business comes from word-of-mouth referrals.
"This is more than a business to me. This is a passion," adds Hendricks. "When you do good for others, and you do good work, it pays off in many ways. Of course, there are financial rewards. But unlike many business owners, I get to finish my day knowing I helped someone. It is a priceless perk of being part of TruBlue Total House Care."
TruBlue currently has more than 58 locations and is rapidly expanding across the U.S. The company reported an impressive 94 percent year-over-year systemwide revenue increase in 2020, and the brand is also on track to achieve its goal of expanding into 32 new areas by the end of this year.