New Owners Serve Senior
When Rick and Nancy James were looking for care for Nancy's mother, they found that most of the options for independent or assisted living in the area were extremely expensive. While they wanted her to be able to age in place – both to help her be comfortable and to protect her finances – they needed someone who could help with both her health care and the care of her property.
There are thousands of health care companies out there, so that wasn't a challenge. But regular home maintenance without working with 10 different contractors all the time? That was a different story. When Nancy and Rick discovered TruBlue, they knew they wanted to open their own franchise in Hendersonville.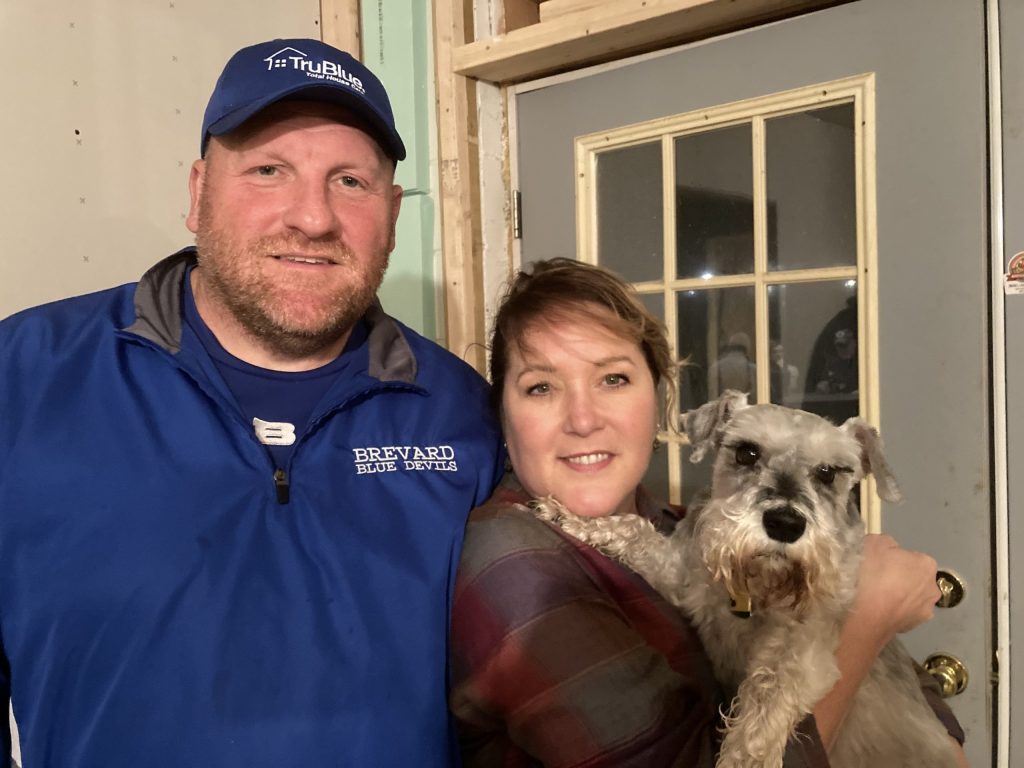 "TruBlue is unique because of our one-call-does-it-all approach to home maintenance and our focus on helping seniors and busy families enjoy their homes. As a native of Transylvania County, I can see our demographics are changing, our community is growing and I know the need for these services is real," Rick said.
Clients looking for dependable, high-quality, individual services can hire TruBlue for handyman repairs, cleaning services, yard work, seasonal services, senior home safety services, and minor home renovations. For clients looking for total house care solutions – especially seniors and busy families who want the comfort and convenience of owning a home without worrying about the maintenance hassles – TruBlue offers House Care Plus, a monthly or quarterly maintenance program.
TruBlue of Hendersonville works in Hendersonville, Fletcher, Arden, Candler, Fairview, Lake Lure, Tryon, Columbus, Brevard, Pisgah Forest, Rosman, Cedar Mountain, Etowah, Horse Shoe, and Mills River.