Age-Safe America Awards TruBlue
Less than a year after announcing a franchise-wide focus on franchisees completing the Age Safe® America Senior Home Safety Specialist™ course, TruBlue has earned Age Safe® America's 100% Commitment Award.
The Senior Home Safety Specialist course empowers professionals with actionable ways to better help educate clients, older adults, and their family members on the serious issues of home safety, fall prevention, crime prevention, financial exploitation, and personal safety. The award recognizes that as part of TruBlue's commitment, all new franchisees will be required to complete the Age Safe America, Senior Home Safety Specialist training and certification as part of their onboarding training. Other TruBlue franchisees also will be encouraged to participate. With this certification and training, franchisees will not only able to perform a comprehensive home safety assessment but also be able to complete the necessary modifications to ensure that homeowners remain safe and confident in their homes.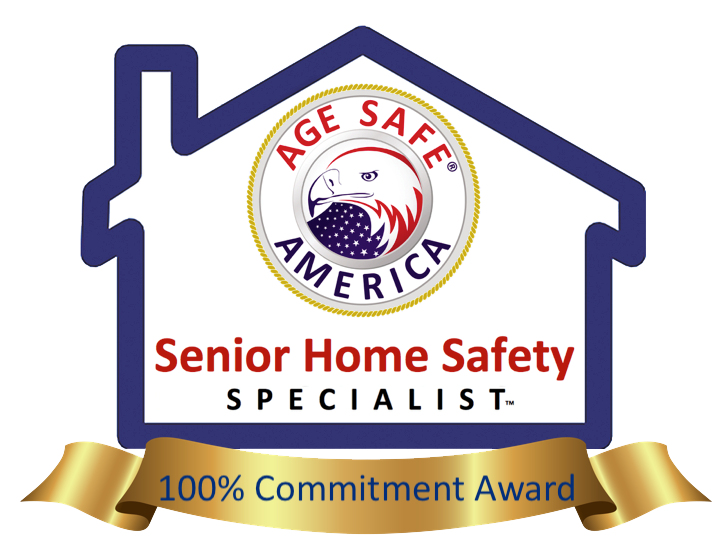 "We worked with Age Safe America to incorporate the Senior Home Safety Specialist certification into our franchisee training programs because we saw an opportunity for TruBlue to meet a major need. As people look to safely age in place – or even be allowed to return home after rehabilitation – they need not only someone to evaluate the safety of their home, but also complete any required work. By training our franchisees, we can meet that need, which is a benefit for our clients, our communities, and our franchisees," TruBlue President Sean Fitzgerald said.
Fitzgerald said this recognition is important for clients, but also for potential franchisees because it's an example of TruBlue's position in the market and commitment to serving older adults.