Women in Franchising: 4 Most Popular Industries for Women and Why
As more women are interested in franchising, the market is changing. Learn which industries are top choices for female entrepreneurs, and why they're so appealing.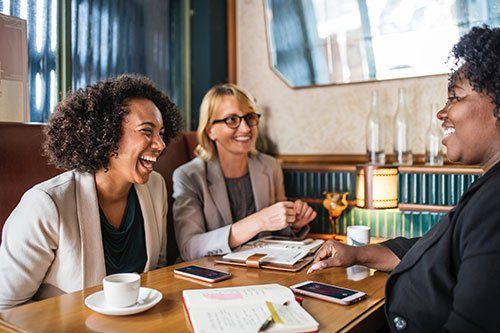 A Perfect Combination
Over the past decade, women have been increasingly drawn to franchising for a multitude of reasons, several of the most compelling are the ability to be one's own boss, retirement from the corporate world and having an impact on industries they find professionally and personally fulfilling.
Today, 29% of all franchises are exclusively women-owned, and 32% of franchises opened in the last two years are led by women. Beyond those numbers, female franchise owners tend to report higher satisfaction and rate their franchise organization higher than their male counterparts, particularly in areas of leadership and senior management.
Even as the pandemic may have slowed the rate of business start-ups in some markets, women's naturally adaptive and problem-solving abilities have them on course to take on even more ownership roles in the years ahead.
Food & Beverage
An industry once dominated by men, the food and beverage sector has seen a rise in the involvement not just of female chefs and beverage directors, but of restaurant and bar franchise owners. Roughly half (43.7%) of all U.S. restaurants are owned by women, many of which are franchise establishments.
Women thrive in the food world for their ability to multi-task, delegate responsibilities, and work well under pressure. But while the restaurant market is vast, it is a less stable industry for franchise owners, as this past year has shown us.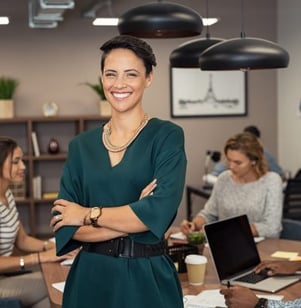 Professional Services
Companies that are qualified in the professional services industry are typically knowledge-based, appealing to women who seek to bring their own expertise, talents, and specialized training to the business. These businesses are often popular with female founders, women with a corporate background, and those seeking to run businesses that help and uplift other female business owners. Examples include executive recruiting firms, leadership training or business coaching franchises.
Personal Services
This industry includes companies that enrich the lives of others on a more personal level. This can encompass a range of sectors from design, to health and wellness, and more. The goal of the business is to provide a direct service to customers, such as personal training, beauty or childcare.
Because they possess a range of communication techniques that differ from men, women are particularly suited and drawn to leadership roles in the personal services industry.
Home Improvement
The home improvement sector is booming right now as homeowners look to take advantage of a hot real estate market. The industry is also continuing to see an increase in business from Americans who were stuck at home during the pandemic and are eager to improve their living spaces.
This is an industry that appeals to women who want to help their neighbors create the home of their dreams. Owning a home improvement franchise allows women to build lasting relationships in the community that can lead to a loyal customer base. It can also create a sense of accomplishment by completing tasks that can help improve the lives of others.

TruBlue Hits the Mark
TruBlue Total House Care was founded to be the preeminent brand that provides comprehensive home care services for two major markets: seniors and busy families. TruBlue offers both comfort and convenience for the growing number of retirement-age adults wishing to age in place, expertly handling the responsibilities of home maintenance and upkeep, both indoors and outside.
With 62% of female business owners today aged between 40 and 59 years old, they are intimately familiar with the demands of running a busy household, as well as tending to the needs of their parents' generation, making them distinctly qualified to succeed with TruBlue.
And there's no better time to invest in a franchise that is committed to making the lives of seniors better. AARP projects adults over the age of 65 will outnumber children for the first time in the country's history by 2030.
TruBlue Total House Care provides a sense of security with comprehensive training, a strong network for franchise owners, and a breadth of support to help you run your business successfully for years to come. TruBlue wants its franchisees to take pride in their work and feel like they are making a meaningful impact on the lives of others.
Franchising with TruBlue gives women the opportunity to run their business as they see fit within a supportive and successful franchise model. Owners get to hire people with similar values and aspirations and serve a community by providing a service that is both personally and professionally fulfilling.
Visit us to learn more about how to become a franchise owner with TruBlue.