TruBlue Providing the Missing Puzzle Piece
In Franchising.org's most recent article, "Providing The Missing Puzzle Piece To Help Seniors Age In Place," Sean Fitzgerald, TruBlue Total House Care brand president, shared his thoughts on the brand's focus on the senior industry. The article highlights TruBlue's mission to help seniors remain in their homes during their golden years. This is achieved by providing seniors with home modifications, routine maintenance, and other household chores that help these individuals safely and comfortably remain at home and independent.
"Helping seniors stay safe is something I am passionate about because of personal experience. My elderly father-in-law was left paralyzed after a fall at his home. If I had known about TruBlue's services at that time, the accident that ultimately took his life could have been preventable with proper home safety modifications," said Sean Fitzgerald.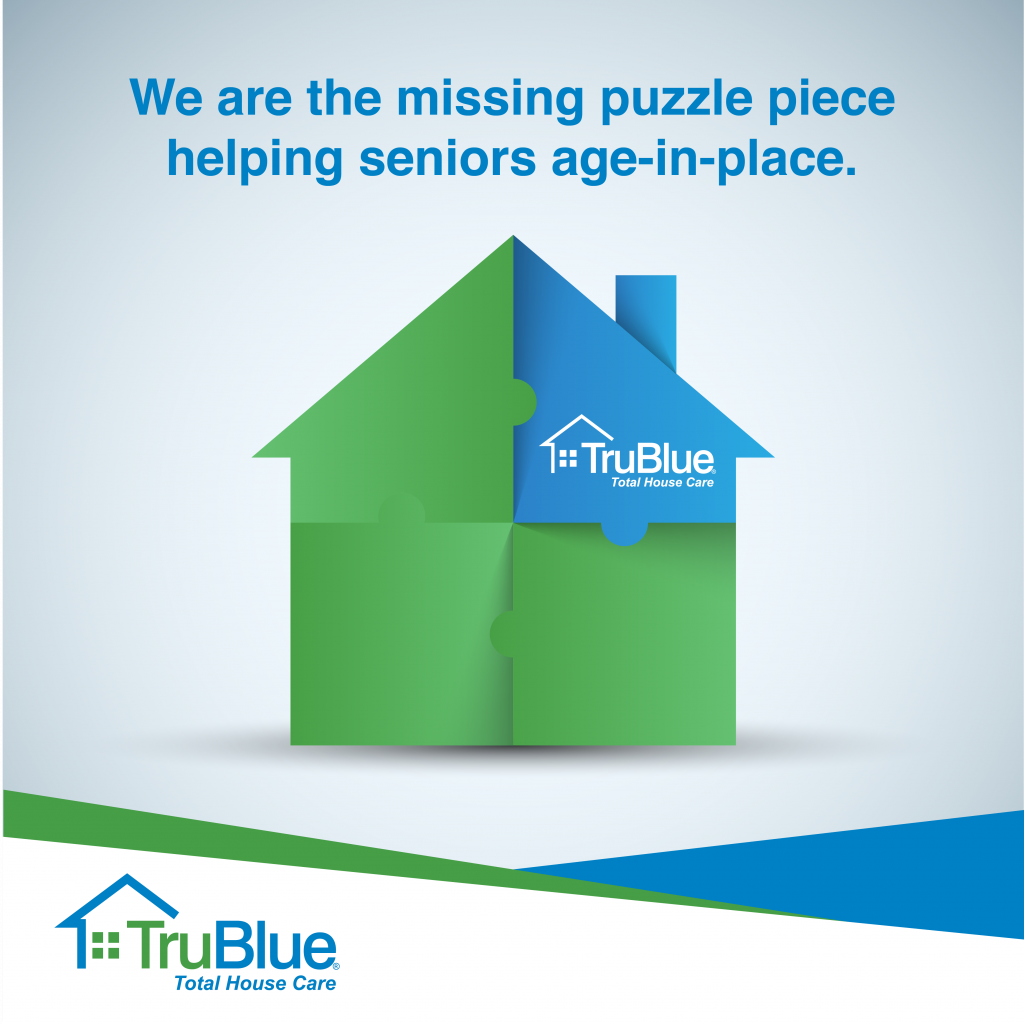 Prior to the Covid-19 pandemic, studies confirmed more than 90% of seniors in the United States wanted to remain in their homes as they age. However, due to the pandemic, this already large number has increased, and will likely continue to do so. Because TruBlue helps every franchise owner achieve their Senior Home Safety Certification through Age Safe America, TruBlue is positioning them to be the "go to" solution for aging in place in their communities with more than 10,000 people turning 65 every day, now is the perfect time to invest in this low cost, home-based franchise. TruBlue has minimal competition and a national partnership with Right-At-Home, a homecare agency with more than 600 locations. This strategic partnership was created as a potential source of referrals for new and existing franchises. TruBlue Total House Care is thrilled to help so many people age in place and live better lives in the comfort of their homes.
To read more of: "Providing The Missing Puzzle Piece To Help Seniors Age In Place," click here