TruBlue Total House Care Opens in Easton
Local entrepreneur John Brethour, Jr., is pleased to announce the launch of his new property maintenance franchise, TruBlue of Easton, PA.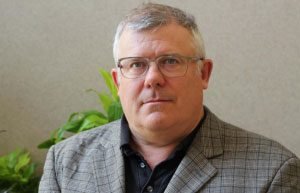 TruBlue offers handyman services, house cleaning services, emergency repairs, seasonal projects, yard/lawn care, a home watch program, a senior accessibility program and more. TruBlue is a great option for busy families and seniors who want the comforts of their own home without worrying about property maintenance. TruBlue also works with homeowners, realtors and rental property owners who need to quickly get homes move-in ready and keep them maintained and has commercial services for business clients. TruBlue of Easton serves Easton, Wind Gap, Nazareth, Stockertown and the neighboring communities.
"TruBlue is a great solution for all your house care needs, whether you're looking for someone to handle the ongoing maintenance of your home or business or you have a special project in mind. At TruBlue, one call does it all, and, because you're working directly with me as a franchisee and not a technician, you can trust that the people in your home are licensed, bonded and insured professionals who will do the job right," Brethour said.
Brethour is also the president of L4 Enterprises, LLC, which specializes in statistical consulting, psychometrics, program evaluation and statistical training. Prior to that, Brethour was the Associate Director of Analytics for Roger Green and Associated, where he worked with pharmaceutical marketing research data. He also has experience in public safety and is a United States Army veteran. He retired from the United States Army Reserves in December of 2016. Brethour has a bachelor's degree in physics from the Virginia Military Institute and a master's degree in psychology from Fort Hays State University. His interest in TruBlue started with the management of his own properties.
"I own some rental properties out of state and I hire property managers to keep them maintained. That got me thinking, there has to be a market for people who want that same kind of service for their own place. I had that in the back of my mind, but I wasn't sure how you'd make that work, but then I found TruBlue. They are providing that kind of full-service property management and, as a franchise, they have the details worked out," Brethour said. "When you hire TruBlue, you can forget about having to call different contractors for every job. I can take care of your everyday maintenance and, if something big comes up, like a roof repair, I can coordinate those repairs with my trusted network of service professionals."
Also, to assist those with ongoing home care needs or who want to take property management off their plates entirely, TruBlue recently rolled out a monthly house care program, which enables clients to contract with a local TruBlue office to do everything from seasonal property maintenance to maid services and lawn work on a regular monthly schedule. While these services are great for anyone, they are especially helpful for seniors who want to age in place in a safe and comfortable home as well as busy families and those caring for older family members.
All TruBlue employees are licensed, bonded and insured. To learn more about TruBlue of Easton, call (484)207-0060, email Easton@TruBlueHouseCare.com or visit http://www.TruBluehousecare.com/easton.
About TruBlue
TruBlue provides one convenient and affordable solution for all your house care needs – inside and out. TruBlue's services include house cleaning, household repairs, yard work, emergency repairs and seasonal work, all handled by a personal House Care Manager. These affordable services are available year-round and customized to meet your needs and budget. TruBlue strives to provide affordable, worry-free living for seniors and hassle-free living for busy adults with the goal of eliminating the worries, hassles and headaches of home maintenance by providing full-service, trustworthy house care services. TruBlue even offers owners financing for the larger remodeling and property projects. Watch for TruBlue to the Rescue projects which are designed to reach out to neighbors in need of volunteer assistance.