As a homeowner, Matthew Neelan knows how challenging it can be to find someone trustworthy and responsive to help with home repairs. That's why he's pleased to announce the launch of his new franchise business – TruBlue Total House Care of Cranberry.
"Pittsburgh is short on labor, which makes it even more challenging to find companies that can help with needed house work. TruBlue is uniquely designed to provide a wide variety of services with one call, which alleviates the need to work with multiple companies. TruBlue is like having a facilities manager for your house," Neelan said. "We are here to help other seniors and busy families with all of their house care needs."
Before opening TruBlue, Neelan had a 30 year career in bulk material supply, providing homeowners and contractors quality landscaping materials to increase the value of their homes. He earned a BSBA in Management with a Minor in Ethics from Robert Morris University. He is also an Age Safe® Certified Senior Safety Specialist.
Clients looking for dependable, high-quality, individual services can hire TruBlue for handyman repairs, cleaning services, emergency repairs, landscaping, seasonal services and minor home renovations. For clients looking for total house care solutions – especially seniors and busy families who want the comfort and convenience of owning a home without worrying about the maintenance hassles – TruBlue offers a House Care Plus monthly and quarterly maintenance program. TruBlue also works with homeowners, realtors and rental property owners who need to get homes move-in ready quickly and keep them maintained as well as business clients.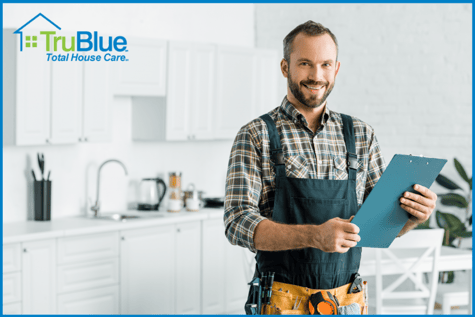 "My father has multiple sclerosis and we've run into trouble finding trustworthy, credible contractors to help him with home repairs, which essential to him being able to live independently. That's part of what attracted me to TruBlue. I'm looking forward to bringing 30 years of customer service experience and a prompt, friendly team to TruBlue of Cranberry," Neelan said.
TruBlue of Cranberry is licensed, bonded and insured. To learn more about TruBlue of Cranberry, call 412-226-8630, email CranberryOffice@TruBlueHouseCare.com or visit http://www.TruBlueHouseCare.com/Cranberry.