TruBlue Total House Care Comes to West Houston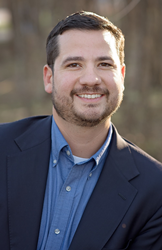 We'd like to send congratulations to Arturo Lopez who is pleased to announce the launch of his new company TruBlue Total House Care West Houston!
When Arturo Lopez's dad was diagnosed with aggressive dementia, he and his family did everything they could to make sure he was as happy and as comfortable as possible. They did what they could to care for him and to make sure the house was maintained and it gave Lopez a firsthand look at the challenges older adults face as they age in place. Now he's looking forward to combining his passion for business, his experience with his own family and his desire to make a difference in the community with his new company!
"I was always interested in opening a business that could help seniors and veterans and, after my experience with my dad who served in the Coast Guard for 24 years, I realized there was a need for a company like TruBlue to help people care for their homes. We kept my dad at home until caring for him and the house started to negatively impact my mom's health, but I think, if we'd had a company like TruBlue to take care of their house, he could have stayed home longer. That's the kind of difference I want to make for the people in my own community with TruBlue," Lopez said.
Lopez has a Master's degree in International Business and Finance and is the owner of Vistage Worldwide, a local business and executive coaching company. He had been looking for another business opportunity when he started researching TruBlue. He launched TruBlue West Houston with the support of his wife, Elena, who is the CFO for her family's business, as well as their two children – Gabriel and Alejandro. Lopez' sister, Linda Lopez, will be joining the business to run the back-office operations.
"My family has been incredibly supportive and I'm excited to have Lisa on the team. TruBlue isn't just about providing handyman and maid services to the people in our community – although we are certainly here to do that – it's about helping people enjoy their homes, especially seniors. We are a part of this community and we're doing this in honor of the people we love, like my father," Lopez said.
All TruBlue employees are licensed, bonded and insured. To learn more about TruBlue West Houston, call 832-413-2313, email ALopez@trubluehousecare.com or visit https://trubluehousecare.com/west-houston.