Top Benefits of Starting a Franchise with TruBlue
Have you ever considered opening a business for the first time? Perhaps you are already an experienced entrepreneur and looking for a new opportunity. Or maybe you have a passion for helping others and don't know where to start. If so, you should consider exploring franchising with TruBlue. TruBlue can offer you a wide range of benefits and entrepreneurial opportunities so you can grow your business without the guesswork.


Let's explore some key benefits of joining the TruBlue franchise system and how it can help you achieve your entrepreneurial goals. Regardless of where you are in your business journey, TruBlue offers the tools and support you need to thrive in the booming home service and home maintenance markets.


The Benefits of Franchising With TrueBlue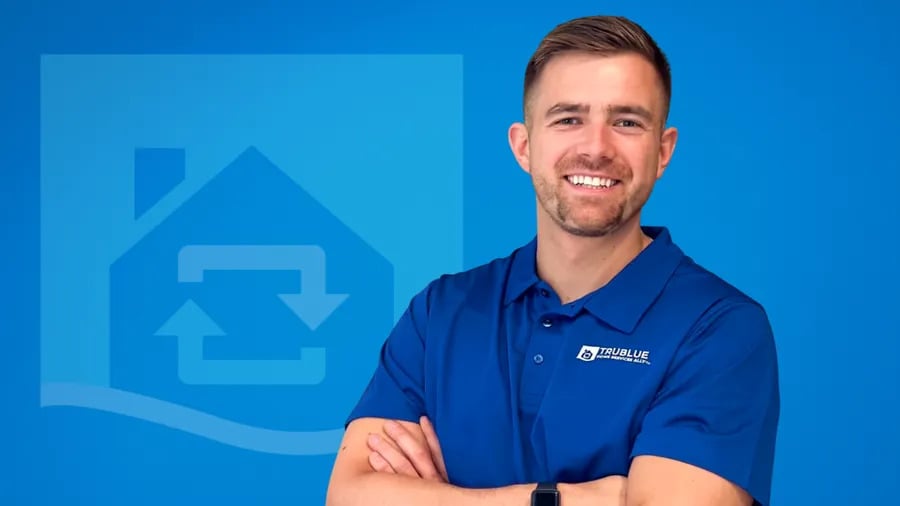 Starting a franchise with TruBlue offers several benefits that make it an attractive opportunity for anyone wanting to have a business with a purpose. Here are some key benefits of starting a franchise with TruBlue:


Simple Business Model to Better Serve a Growing Audience
TruBlue's business model is the only national brand that focuses on ongoing home maintenance for seniors and busy adults. TruBlue helps maintain sanity and gives families their life back with an affordable and convenient maintenance package that oversees all services and offers worry-free living for everyone involved.


Low Investment Costs with an Uncapped Potential
The initial investment required to start a TruBlue franchise ranges from $65,050 to $91,400. This total investment includes a payment of $44,900 to the franchisor or its affiliate. This investment includes perks like website development, ongoing support, training, marketing materials, and more, which allows you to immediately get started without dealing with the setbacks of starting a brick-and-mortar startup from scratch.


Comprehensive Training to Support You in Every Stage
TruBlue provides comprehensive training and ongoing support to franchisees. We offer initial training programs that cover all aspects of running a TruBlue franchise, including operations, marketing, customer service, and more. Additionally, you'll have exclusive access to our valuable Intranet community, webinars, strategic planning and ongoing financial and marketing coaching, and more! This support helps you navigate challenges, learn best practices, and maximize your chances of success.


Bridging The Marketplace Gap In Two Of The Country's Fastest-Growing Markets
More and more of today's growing senior population is choosing to "age in place" which is defined by the CDC as "living in one's own home and community safely, independently, and comfortably, regardless of age." While there are thousands of senior homecare businesses in the market today that focus on caring for the individual, there is an overwhelming shortage of companies that focus on a vital piece missing from the age-in-place puzzle ... preparing and maintaining the home! This is where TruBlue comes in.

Not only will you help serve older adults by helping them keep their homes safe and repair anything they may need, but you can also help busy adults! These on-demand services may look like simple handyman fixes, yard and outdoor services, or commercial property maintenance. Finally, you can also have monthly services which might look like quarterly maintenance, monthly "to-do list" chores, or home watch services for second homes, vacation rentals, and rental properties. Overall, you can do what you love while helping others!


Network of Franchisees for Fostered Learning
Joining TruBlue means becoming part of a network of franchisees who can share experiences, insights, and advice. This network provides valuable opportunities for collaboration, learning, and peer support, fostering a sense of community and camaraderie among franchisees.
---
If you're tired of working for someone else or are no longer passionate about your existing job, then TruBlue is the right choice for you. With TruBlue, you can change the direction of your life and take control of your future by helping seniors and busy adults in your community. If you're interested in learning more, schedule a call with us today, and let us help you get on the right path to success.