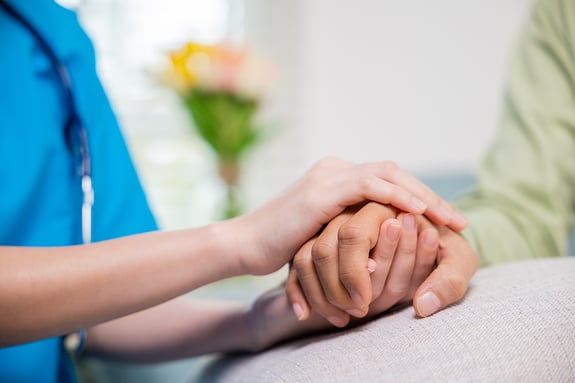 Are You Looking For a Way to Further Serve the Growing Senior Population?
Expand your healthcare expertise into home services to help seniors happily and healthily age in place.
discover how you can continue improving the lives of seniors in your community while achieving your professional goals

IF YOU ARE A SENIOR OR MEDICAL INDUSTRY PROFESSIONAL AND...


You want to continue making a difference in people's lives and join a
business with a purpose
You're looking for a one-of-a-kind opportunity to tap into this large
market of aging-in-place seniors
You want to capitalize on your knowledge of industry sales and
marketing and the network you've established
You love having the flexibility to work wherever you want, whenever you want
You're looking to leverage a simple, non-medical, non-care business model with far fewer regulations and complexities
You know how to manage a team and enjoy leadership positions
You're looking for a proven business model that offers ongoing support
Then TruBlue might be the right fit for you!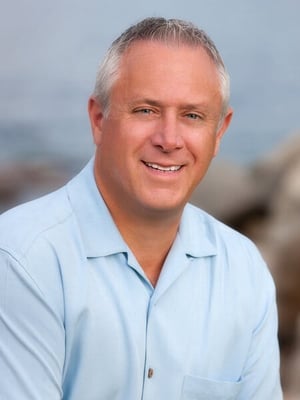 "With our senior care business, we will take care of the client; with TruBlue, we will take care of the actual home that they live in. And we have many established referral sources from our senior care business who can also refer clients for TruBlue."

- Vince M., Seasoned Senior Care Business Owner and Newly Franchise Owner in Sacramento, CA
empowering industry professionals
FRANCHISING WITH TRUBLUE FOR
SENIOR AND MEDICAL PROFESSIONALS
we want to set you up for success...
no handyman experience required!

HOW TRUBLUE CAN HELP YOU UNLOCK YOUR BUSINESS POTENTIAL
Proven Business Model
Our one-of-a-kind business model is unique but not unproven. With TruBlue, you'll experience increased demand in a rapidly-growing market and already high-demand industry.
Huge Customer Base
As more and more seniors choose to age- in-place and the population of busy adults continues to grow, there will always be a need for this business. TruBlue is perfectly positioned to help seize that next golden opportunity.
Onboarding & Ongoing Support
From hiring employees, scheduling appointments to billing customers and everything in between, we take the guesswork out of starting and operating your TruBlue business.
Not ready to chat yet? No sweat!
"If you really like the senior industry space, but are concerned about dealing with regulations and the complexities of senior care, then TruBlue is a great way to participate in a growing industry that is exploding."
Sean Fitzgerald, President
what makes TruBlue a unique franchising opportunity?

EMBRACING WHAT MAKES US DIFFERENT
At TruBlue, we want to help you pave your path toward success. That's why we pride ourselves on being a low-investment, scalable franchising opportunity. Our franchisees have the flexibility to operate from their homes or any location of their choosing, allowing ongoing expenses to remain relatively low.
As a company, we're proud to say we're a business with a purpose. Our franchisees not only have the chance to reach their professional goals, but can also create a meaningful and positive difference in their communities knowing that their work is improving the lives of seniors and busy adults in their area. Now that is priceless.
we're proud to work with companies who do good in the world
OUR STRATEGIC PARTNERS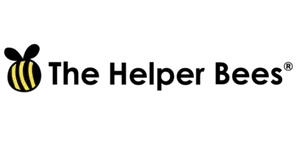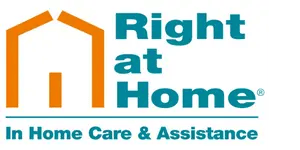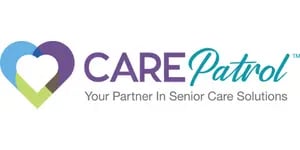 BENEFITS OF FRANCHISING


VS. YOUR OWN STARTUP
Owning a franchise and starting your own business both have their advantages and considerations. Below are some benefits of owning a TruBlue franchise compared to starting up your own business:
Proven Model
vs.
Trial and Error
Ongoing Support
vs.
On Your Own
Profitable Proof
vs.
Uncertain Demand
Proven Model vs. Trial and Error
A proven business model means you don't have to spend as much time experimenting and figuring out what works. TruBlue already has a proven business model, which is constantly being refined, allowing you to benefit from our expertise and experience.
In contrast, starting your own business involves developing a business model from scratch, which introduces a higher level of uncertainty and a potentially steeper learning curve compared to joining an established franchise. Without the advantage of a proven business model, entrepreneurs may struggle with the challenges of identifying effective strategies for operations, marketing, customer service, and financial management, making it harder to mitigate risks and achieve sustainable success.
Ongoing Support vs. On Your Own
The ongoing support provided by TruBlue offers several advantages over starting a business without any support. TruBlue's support system is available throughout your journey as a franchisee, providing ongoing assistance whenever you need it. Whether you have questions about staffing, need marketing guidance, or require support in other areas of your business, TruBlue's experienced team is there to lend a helping hand. The support provided by TruBlue allows you to make informed decisions and implement effective strategies right from the start, significantly increasing your chances of success in the home services industry.
Without a franchisor like TruBlue, you are left to navigate the difficulties of business operations on your own. This can lead to costly mistakes, especially in areas such as staffing, marketing, and overall business management. By joining forces with TruBlue, you can mitigate these downsides and position yourself for a more secure and successful venture in the home services industry.
Profitable Proof vs. Uncertain Demand
When considering joining TruBlue, prospective franchisees can benefit from a proven business model with documented financial performance. TruBlue's track record provides tangible evidence of its revenue potential and allows entrepreneurs to make more informed decisions about their expected returns.
On the other hand, entrepreneurs embarking on a new business venture often face the challenge of validating their business concept and determining if there is a market willing to pay for their products or services. This uncertainty can make it difficult to accurately forecast revenue and understand the financial viability of the business.
support every step of the way

WE MAKE STARTING YOUR BUSINESS SIMPLE
With a proven business model and ongoing support, TruBlue gives you the tools to navigate this challenging entrepreneurial journey as a successful business owner. We want to make starting your business simple, and in the spirit of that, we've outlined the
four initial steps before becoming a TruBlue Franchisee:
1.

Connect with a Franchise Director
Schedule a brief 10-minute call to get all of your initial questions answered and have a candid conversation about whether franchising with us aligns with your goals.

2.

Learn about the Business
Get more detailed information about our business model, training, support, marketing, and more. You'll also have the opportunity to speak with current franchise partners and hear about their experiences first-hand.
3.

Territory Selection
We'll work with you to define a protected territory based on market availability and demographic information such as demographics and zip codes.
4.

Corporate Visit
You'll be invited to meet, virtually or in person, with our TruBlue Franchise Support team, including the operations team, leadership team, and marketing team. Each of these teams will provide you with uniquely valuable information and support!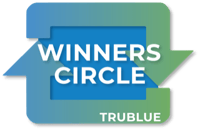 earn back

your franchise fee with our unique
WINNERS CIRCLE PROGRAM
FREQUENTLY
ASKED QUESTIONS
Answers to common questions about the premier total house care franchise opportunity!
Have a question not answered here? Schedule a call with one of our team members
What services does TruBlue provide?
TruBlue customers with a wide range of services, inside and outside the home.
ON-DEMAND HANDYMAN SERVICES
Projects need to get done from aging families to busy adults, and they provide a great source of revenue. There are so many directions you can take your franchise. Whether it be a minor home remodeling project or partnering with a realtor to get new listings ready for market, the possibilities are endless with the right personnel.
SENIOR SERVICES (non-care)
Become a Home Service Ally by assessing home safety, providing senior home modifications, and becoming a trusted helping hand for those to-do lists chores, which reduces risks from falls and other serious concerns associated with aging-in-place.
SUBSCRIPTION SERVICES
Finding the time, energy, and resources to complete the tasks that need to be done regularly is hard. Our services help to achieve the ultimate goal by checking off lists of to-do's, chores, maintenance tasks, and seasonal projects that MUST get done.
How is TruBlue different from other senior services franchises?
TruBlue is a non-medical & non-care care business model. We take care of the home. Unlike senior-care franchises, TruBlue has minimal competition, a wide-open lane to grow rapidly for decades to come, minimal government regulation, and lots of prime territories still available throughout the U.S.

Our franchise owners also have tremendous credibility and a competitive advantage as they earn Senior Home Safety Certifications. Our franchise owners can provide professional Senior Home Safety Assessments and then provide the necessary home improvements, repairs and modifications to ensure safety, accessibility, and peace of mind to seniors and their loved ones.

Other senior-care franchise sectors like in-home personal care of the elderly are saturated with competition…highly regulated…have risks of personal injury/harm to clients… and with limited, if any, available territories. There are more than 12,000 Medicare homecare agencies and more than 6,000 senior care franchise locations taking care of the elderly person, but NO ONE is taking care of their homes. That's until TruBlue was created.

And by the way, those thousands and thousands of senior care agencies are potential referral sources to generate business for our TruBlue owners…great alliance partners with the mutual interest to keep clients safely living in their homes longer.
I've never owned a business before. Do you offer training and support?
TruBlue is led by a passionate leadership team who works tirelessly to ensure that your business will be a success from the moment you sign the franchise agreement. From the outset, we give you an exceptional training platform that includes getting certified, licensed and insured, hiring the right employees, how to market effectively, gaining customers, building a base of referral sources, and a checklist to keep you on track and following our 90-day launch program. TruBlue will be with you every step of the way.
What experience do I need?
You do NOT need direct experience in the senior care or home services industries! We are NOT looking for handymen or technicians. Instead, we are looking for people who have a burning desire to become a business owner and builder of teams, not a technical doer. People who want to seize freedom, flexibility, financial success, serving others, making a real difference, and being in charge of their own path and destiny. Bring the right heart, passion and drive, and we will train and coach you every step of the way. We recommend that you simply have solid business or management experience and have abilities in either project management/operations or sales/marketing…and eventually hire someone with talents complementary to yours. You will hire your technical staff...maids, handymen, generalists, supervisors in time, etc. There are plenty of good technicians out there looking for a professional brand, effective operating and marketing systems to keep them busy year-round, and a good leader with a good heart…YOU. You should be confident in your ability to manage people, possess an entrepreneurial spirit, a strong commitment to customer service excellence, and a drive to follow our proven systems as you bring the TruBlue business model to your community.
Will you help me secure financing?
We do not offer direct financing. However, we work closely with third-party financial institutions that have proven reliable and effective and may be able to help you with financing…depending on your situation. We will make the financing introductions early in the process once there appears to be a good mutual fit…that you are comfortable with us and the opportunity…and we feel you are a good fit to lead this TruBlue business in your community.
Who will be my referral sources?
Your number one referral source will be your recurring and highly satisfied customers…seniors and busy families. They will gladly tell their family members, friends, neighbors, co-workers, and social connections…both in person and on social media. And keep in mind, every homeowner or condo owner you meet and talk to every day is a potential client or referral source. Your customers are everywhere! Also, Realtors have a vested interest referring their clients to TruBlue, a convenient, reliable, one-stop shop to help their clients get their homes in tip-top shape quickly, so the property sells fast and for a premium price. Also, Senior Care Agencies, who take care "of the person", have a vested interest in referring their clients to you so you can take care "of their property" and allow their clients to "age in place" in a safe and well-maintained home for many additional years. So will all the other people and organizations caring about the elderly: geriatric medical practices, hospital groups, houses of worship, government support programs, and dozens of other senior support organizations and community centers. And finally, you will join your Chamber, a networking club like BNI, and set up a trade booth at highly effective shows and events. Everybody knows seniors and busy families and will want the best for them…TruBlue!
How much does a TruBlue franchise cost?
TruBlue is a low-cost investment opportunity with potential for high returns, with the total investment estimate to begin operations ranging from $65,050 – $91,400. TruBlue is a home-based business with low overhead and no buildout costs or brick and mortar expenses, making TruBlue far more affordable than other franchise concepts in the senior care or home services industries. The franchise fee for your first territory is $44,900…and if necessary, we have third-party financing partners that can help you evaluate financing options.