Help Busy Families by Investing in a House Care Franchise
If you're interested in investing in a house care franchise that specializes in helping busy families, TruBlue Total House Care could be the perfect opportunity for you.
A RESILIENT INDUSTRY
There was a time when most home maintenance was taken care of by homeowners, but modern-day families are too busy or simply unable to handle a lot of that labor. TruBlue Total House Care's comprehensive franchise model provides a full range of house care services and convenient, regularly scheduled maintenance and upkeep programs to address all of a busy family's needs.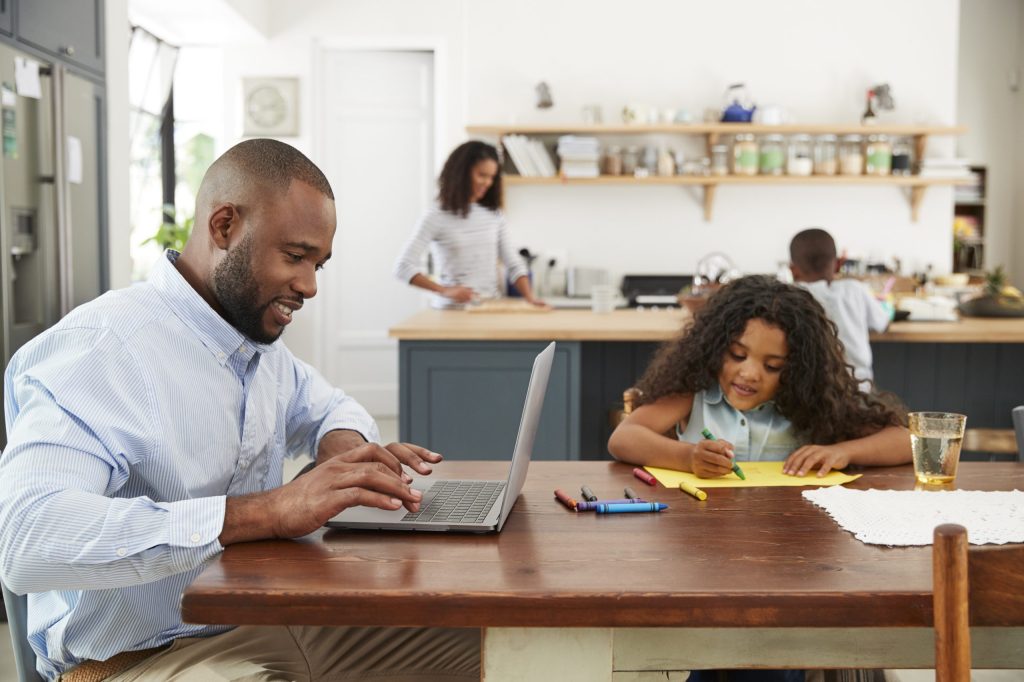 One thing made clear during this past year's otherwise uncertain and tumultuous economic climate is that house care services are perpetually needed, making it a recession-resistant industry. In this sustainable and growing market, the demand for home services will continue to increase.
THE BUSINESS OF HELPING OTHERS
By definition, a house care franchise is in the business of helping others in the most personal of environments, their homes. A desire to improve others' quality of life is a driving factor to what makes this industry work. Business is about so much more than the bottom line, and house care is the perfect industry for entrepreneurs to combine profit with purpose.
Think about a mother who spends her evenings shuttling her son to and from soccer practice, while the father helps the other children with homework and fixes dinner. Consider the young professional who spends a lot of time on the road for work and is usually only home on the weekends. The last thing any of them want to do on weekends is trim the hedges or patch the drywall in the spare bedroom. As our lives become increasingly over-scheduled, even daily chores like house cleaning can feel overwhelming.
That's why busy families seek out dependable, quality home services providers to help them keep their residences in tip-top shape. TruBlue acts as a Total House Care Manager, performing repair and maintenance both inside and outside the home, allowing customers to spend their free time on more enjoyable things like family get-togethers or outings with their children.
A STEP FURTHER
TruBlue also helps homeowners with tasks they may not have the skills or knowledge to handle by sending vetted professionals to tackle handyman jobs ranging from hanging a new TV in the living room to cleaning gutters to replacing a disposal.
These are the kinds of jobs that bring a smile to the faces of homeowners who've been unable to complete these projects or tasks, – and they're the kind of jobs that provide both revenue and a sense of purpose to franchise owners.
A CUT ABOVE
Franchise owners provide world-class house care services to busy homeowners with the backing of an award-winning brand. TruBlue is the only nationwide franchise that operates as a one-stop resource for all house care needs — from handyman repairs to regular maintenance, yard work,, seasonal projects and more. And there are a few more features that make TruBlue a cut above the rest, such as:
HOUSE CARE PLUS
TruBlue offers a comprehensive budget-friendly monthly maintenance package. This unique subscription-based service ensures that customers will always have a trusted house care provider to call for help, no matter the task.
The program provides TruBlue franchise owners a recurring revenue stream as well as the opportunity to establish and maintain ongoing relationships with customers, building trust through routine checkups and necessary home upkeep.
WINNER'S CIRCLE
TruBlue offers franchise owners an exclusive franchise fee reimbursement program called the Winner's Circle. This program gives owners the opportunity to earn back the entirety of their franchise fee upon reaching predetermined business milestones. This program rewards owners for their hard work, dedication and exemplary commitment to the brand and the business of helping busy families.
HELP BUSY FAMILIES WITH TRUBLUE
TruBlue is a total house care franchise designed to improve the lives of busy families and foster the success of its franchise owners. Every aspect of TruBlue's business model is focused on helping others.
With over 55 locations currently operating across the United States, TruBlue is excited to continue growing with franchise owners whose primary goal is to improve the lives of others. Fill out this form to learn more about franchise opportunities in your area.