Greg Haskett Joins TruBlue as new Director of Operations
Experienced Franchise Leader and Non-Profit Executive Joins TruBlue Total House Care as the New Director of Operations
TruBlue Total House Care is pleased to announce that Greg Haskett has joined the corporate leadership team as TruBlue's new Director of Operations. Haskett joined the team in early January.
Haskett has 24 years of experience with HomeTeam Inspection Service, including time as the Vice President and then the Director of Corporate Franchises. He also worked as the Vice President for House Doctors Handyman Service. In the last year, he worked as the Deputy Director for the American Red Cross' Assistance and Support Center. In that role, which was a short-term contract, he administered millions of dollars in relief to those impacted by hurricanes, wildfires, and other disasters.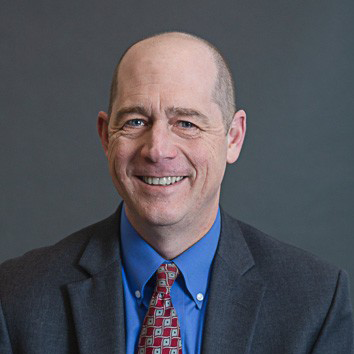 "Greg has extensive experience in franchise support and company leadership as well as a passion for helping people, as is evident when you look at the work he did with the American Red Cross. He also has more than 20 years of experience with home service franchises – including five years working with a handyman service franchise – which gives him a unique perspective on guiding and supporting franchisees. Between my background in the senior industry and his background in the handyman and home services franchises, we make a powerful team that can support existing franchisees while growing the brand," TruBlue President and CEO Sean Fitzgerald said.
Adding Haskett to the team is also an investment in the company's long-term success as the company works toward jump-starting a massive growth period. TruBlue welcomed a record number of franchise owners in 2020. Haskett is looking forward to being a coach and facilitator for franchisees while also helping the brand mature.
"I really missed working with franchisees. Coaching them to help them combine their individual strengths with the franchise system to overcome hurdles and build success is the best part of working in franchising and I'm excited to be assuming that role again," Haskett said.